Marshall's largest senior class says goodbye to Koch Arena
Sunday morning's No.10/11 showdown was a day full of lasts for Wichita State: it was the last game the six seniors would ever play in front of the Charles Koch Arena crowd.
Senior center Rauno Nurger said he wanted to enjoy the home crowd for the last time. "It's been fun playing in front of these people for the past four years, so that's a really special thing."
Although The Shockers lost, senior forward Rashard Kelly was happy with the effort from not only the players, but the coaching staff and fans as well.
"Everybody on the court, coaching staff, all the fans . . . We appreciate you guys," Kelly said.
"We gave it all we could just like a group of seniors wanted to. Regardless of a win or loss, I think we learned something from this more than anything . . . How we can come together, and just try to move forward."
This year's senior class is notable for their size. The group is Head Coach Gregg Marshall's largest ever, and Wichita State's largest in 42 years.
Marshall said he thinks highly of the senior class off the court as well.
"All six of these guys are going to have their degrees," Marshall said. "They have all won championships and represent us well on and off the court."
Marshall said he still thinks of the senior class as champions despite not earning the regular-season title.
"They're champions in every form shape, however you want to cut it," Marshall said. "On and off the court, those six seniors are still champions."
The seniors left their mark when it comes to personal success, and were also able to serve as mentors and role models for the rest of the team.
"There's a lot you can learn from these guys, both on the court and off," Shamet said. "I'm proud of them and these are my guys. I wouldn't want to be doing this with anybody else."
Although the seniors' time playing in Koch Arena is over, they acknowledge there's still work to be done to be able to accomplish a deep run in March.
"We've just been through it. My teammates, coaching staff and family, I'm just thankful for every single person. It's crazy that it's over here," senior center Shaq Morris said.
"We still have more work to do and put in."
The brackets were announced for The American tournament Sunday evening. No. 2 seed WSU will face either No. 7 seed Temple or No. 10 seed Tulane Friday evening.
Leave a Comment
About the Contributors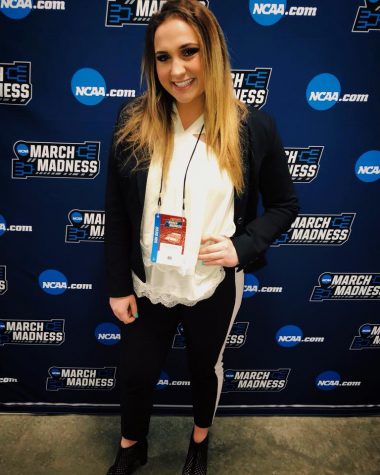 Aliyah Funschelle, Former sports Reporter
Aliyah Funschelle was a sports reporter covering men's basketball for The Sunflower. She studied sports management at Wichita State, and worked as a Campus...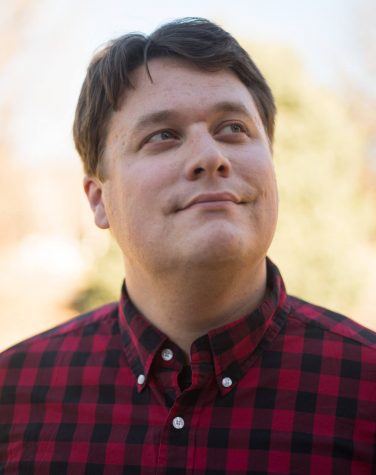 Matt Crow, Former Sports Editor
Matt Crow is the Sports Editor for The Sunflower. Crow is a senior at Wichita State majoring in communications with an emphasis is electronic media. He...