Former WSU volleyball assistant coach arrested
Former Wichita State volleyball assistant coach Jeffery Sanders was arrested Friday on suspicion of sexual exploitation of a child.
Sanders owns Wichita Volleyball Academy. According to the academy's website, it is "based on focused, intense, high level training. The athlete and their improvement to whatever level they are capable of, is the primary goal.  Our track record of building quality young athletes and people can not be discredited. Many athletes training through the direction of Head Trainer Jeff Sanders have embedded themselves into the volleyball communities across the country."
Sanders was released Friday and has not been formally charged with a crime in connection to the arrest. Lt. Tim Myers with Sedgwick County Sheriff's Office said Sanders is accused of electronic solicitation of a 16-year-old victim, according to a report by KSN News.
Sanders last coached at Wichita State in 2013. He was fired by the university after he was arrested for driving under the influence. At the time, WSU said Sanders's conduct was "detrimental to the athletic program."
In 2014, Sanders opened Wichita Volleyball Academy.
Wichita State athletics department spokesperson Tami Cutler said in an email  that Wichita State has "received no information that the current arrest is related to his (Sanders's) time as an employee here (at Wichita State).
"We will fully cooperate with law enforcement agencies and the District Attorney's office if there are any questions related to his employment at Wichita State," Cutler said.
Leave a Comment
About the Contributor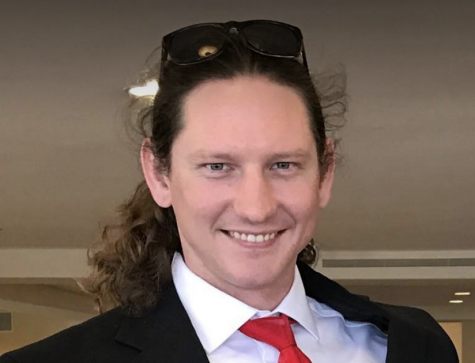 Chance Swaim, Former Editor in Chief
Chance Swaim was the Editor in Chief of The Sunflower from fall 2017 to spring 2018.

Swaim was a graduate student in the English Department working...