Pflugradt: Wichita State drives an unreasonably high price for open records
What's "reasonable" about a $750 down payment for a bunch of blacked out pages?
Quite possibly the most innovative move Wichita State President John Bardo and his league of executives have done this year is charging The Sunflower big money for heavily redacted documents.
Under the Kansas Open Records Act, public officials' work emails — like those of President Bardo, Student Body President Paige Hungate, or any WSU vice presidents — are open records.
In November, The Sunflower requested all email communications containing key phrases between April 15, and Nov. 13, to or from, the emails of nine university officials. WSU General Counsel David Moses sent the final bill last week charging The Sunflower $1,605 for the emails. This final number spiked from an estimate Moses initially gave of $409.
Universities are allowed to charge for document retrieval on the basis that they use the cheapest means possible and provide cost estimates for the retrieval process — that can include redacting sensitive information.
The Kansas Open Records Act allows public agencies, like WSU, to "prescribe reasonable fees for providing access to or furnishing copies of public records."
But these quotes are nonsensical and unreasonable.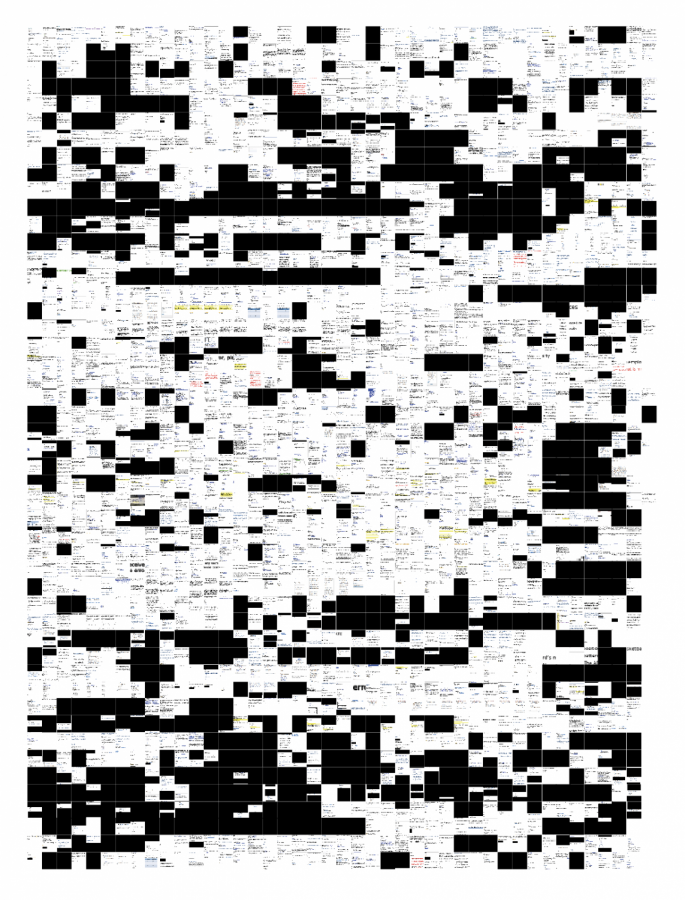 As journalists, we try to shine a light in dark corners; but quotes north of $1,000 for blacked out pages and redacted information muddy the waters. Of the 2,102 emails The Sunflower received from their request, 539 were completely blacked out and 928 contained some form of redaction.
A public university should serve the public interest. Wichita State shouldn't have free range assessing fees related to the retrieval of open records.
Also last week, Moses asked for $1,500 — requiring a $750 down payment — to release financial records tracking incoming and outgoing financial transactions by the nonprofit handling Innovation Campus projects. Moses identified roughly 400 documents that would take 30 or more hours, at a rate of $50 per hour, to scan.

In the last three years, The Sunflower has requested more records than in years past.
And up until recently, those requests have been fulfilled without significant fees. Charging a high bill for public documents is WSU's latest innovative initiative.
Nothing, however, is innovative about this process. Other student newspapers at state public universities like the Kansan at the University of Kansas and the Collegian at Kansas State have each been taxed with hefty bills for open records.
The Kansan was charged $132.50 in 2016 in addition to $561 spent on two previous requests to obtain information regarding sexual misconduct cases. The Collegian was charged $1,375 to produce similar records; and at the time, WSU produced the records free of charge. The following year, the Kansan again requested records related to sexual assault and were once quoted a bill at $1,057.50.
Earlier this year, KU wanted $838.60 to produce emails from administrators related to Facebook founder Mark Zuckerberg's invite-only visit to the university.
Wichita State caught up with the trend. This year, all requests for university records have been met a cost estimate. This week alone, two bills massing over $1,000 were sent to The Sunflower for university records.
As a public institution, WSU is bound to Kansas Open Records Laws — meaning they must furnish documents at a "reasonable" rate.
So, tell me — what's "reasonable" about a $750 down payment for a bunch of blacked out pages?
About the Contributor
Evan Pflugradt, Sports Editor
Evan Pflugradt is the former Sports Editor of The Sunflower.

Pflugradt past served as the publication's Editor in Chief, Opinion Editor and a reporter....