Wichita State charges $1,605 for heavily redacted public records
Wichita State General Counsel David Moses sent The Sunflower a final bill Monday charging the newspaper $1,605 for emails it requested between university officials.
Under the Kansas Open Records Act, public officials' work emails are open records. In November, The Sunflower requested all e-mail communications between April 15, 2017 and Nov. 13, 2017 to or from, including those communications in the trash or spam folders, any of the following university e-mail accounts
[email protected], [email protected], [email protected],[email protected], [email protected], [email protected],  [email protected], [email protected], [email protected], [email protected] containing any of the following words/phrases: sunflower, chance, swaim, ymca, the y, flats, MWCB, Murfin, Barrett, Weigand, Crossland.
Four days later, Moses gave an estimate of $409 to provide the public records.
Dec. 4, Moses gave a revised estimate for retrieval of the public records of $593. The Sunflower paid that Dec. 11.
Feb. 16, Moses sent the public records in an email, but called the request "overly broad, ambiguous and vague … which does not relate to the legitimate concern to the public." He said he would send an invoice for additional charges "in the near future."
Moses did not respond when The Sunflower asked what "near future" meant.
More than a quarter of the pages included in the provided documents were completely redacted, black rectangles. Out of 2,102 emails received as part of the request, 539 pages were blacked out. 928 pages had some kind of redaction.
The Sunflower reported on the records and then released the emails, in full, on its website last month.
Monday, Moses sent a final bill asking for an addition $1,012 for the records.
That was the second charge or more than $1,000 for public records in the past week by Wichita State. Before the university would provide records of a nonprofit managing Innovation Campus's financial transactions, The Sunflower was told it must pay $750 up front and an estimated $1,500 total.
———
Leave a Comment
About the Writer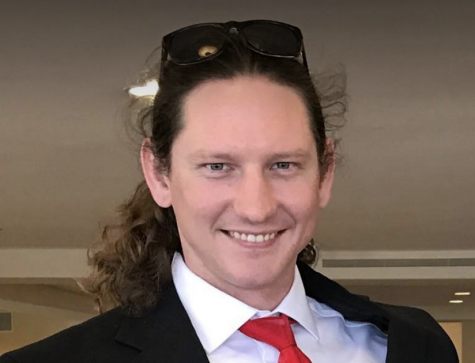 Chance Swaim, Former Editor in Chief
Chance Swaim was the Editor in Chief of The Sunflower from fall 2017 to spring 2018.

Swaim was a graduate student in the English Department working...