Ad wars: Innovation Campus developers, donors, Koch exec, others buy counter-protest ad
Innovation Campus developers, donors, and board members of the nonprofit managing the campus expansion joined an executive from Koch Industries and others in placing an ad in the Sunday Eagle supporting Wichita State's leadership.
The ad came a week after a group called "Friends of the University" placed an ad protesting Wichita State's leadership's "abuses of the public trust," and asking the Kansas Board of Regents to protect "protect students, faculty members and community residents from further such abuses," including intimidations and threats to The Sunflower's funding, the creation of the nonprofit Innovation Alliance to manage projects on Innovation Campus, underfunding faculty positions in certain disciplines, use of student fees on Innovation Campus development, building a multi-million-dollar housing complex and diverting 5 percent of scholarship money to non-academic purposes, inflating enrollment numbers, and leasing a university building to a private school.
The Kansas Board of Regents said they would not comment on the ad.
The counter-protest ad, which is titled "Innovative Thinking For Today's Realities in Higher Education," didn't address any of the specific claims of "Friends of the University" ad, but it did say the "playing fields of higher education is rapidly changing" and that "The models of the 1970s, or even 1990s, are no longer applicable."
The advertisement said state public funding covers 35 percent of total education costs, "roughly half the amount covered less than 20 years ago."
The argument continues that because the state doesn't account for as much of a percentage of total educational costs, "universities must seek new avenues of revenue and partnerships."
The ad says Wichita State is "on the leading edge of this forward-thinking concept" that will provide a "pathway to ongoing success, not merely for the University but all of Wichita and South Central Kansas, for decades to come."
"For the record," the ad said, "we support Doctor Bardo and his colleagues who are bringing favorable national recognition to our community, while assuring Wichita State's ability to continue to prepare students with knowledge and skills for successful careers in all academic areas."
The full-page advertisement, which cost more than $3,000 to run, featured an image of "Partnership 2," a building on Innovation Campus.
President Bardo is the chief officer for the board that awards contracts on Innovation Campus. Steve Barrett and Nestor Weigand, who are co-owners of Innovation Campus development company MWCB with the chairman of the board of regents David Murfin and Ivan Crossland, included their names in the advertisement. Steve Clark, an early partner of MWCB who recently helped donate $1 million for the YMCA on Innovation Campus, also signed. MWCB has gotten several major projects on Innovation Campus.
Bill Moore and David Mitchell, who were both appointed by President Bardo to the Innovation Alliance board that manages public-private partnerships on Innovation Campus, also signed. Executive Vice President and Chief Financial Officer for Koch Industries Steve Feilmeier also chipped in.
Leave a Comment
About the Contributors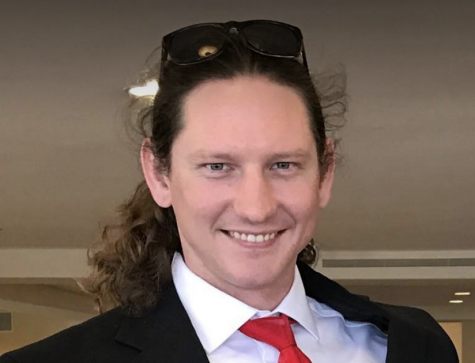 Chance Swaim, Former Editor in Chief
Chance Swaim was the Editor in Chief of The Sunflower from fall 2017 to spring 2018.

Swaim was a graduate student in the English Department working...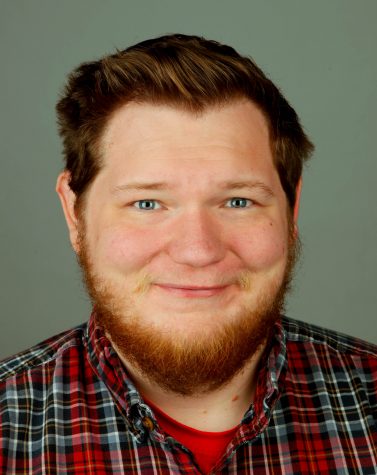 Brian Hayes, Former Photo Editor
Brian is the photo editor at The Sunflower. Hayes is a junior majoring in mass communication with an emphasis in journalism. He is from Wichita. Hayes enjoys...