Muslim student says Papa John's mistakenly gave her sausage pizza, hung up on her when she said she was Muslim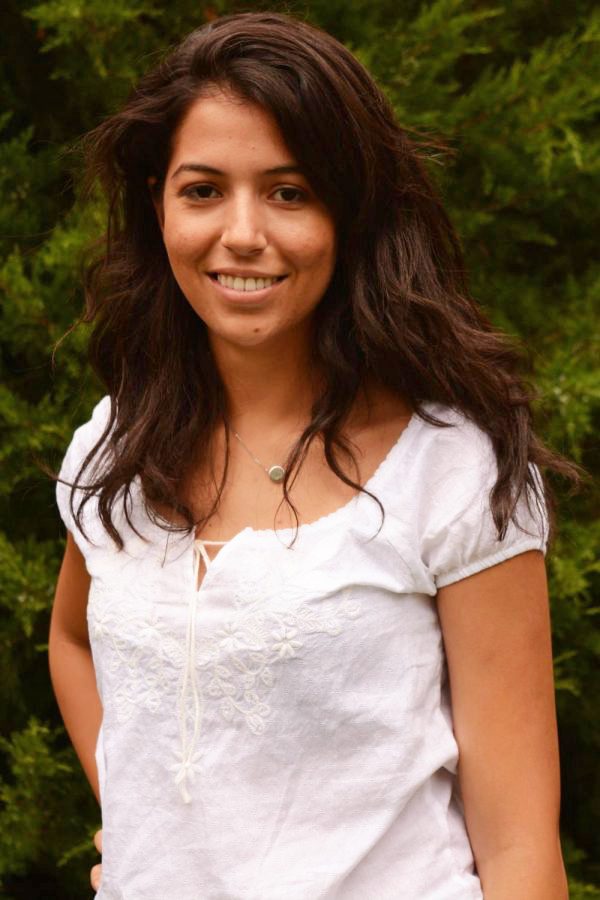 Wichita State graduate student Mariem Berrada considered herself a loyal Papa John's customer before an order mixup that she said culminated in a store manager hanging up on her when she told him she was Muslim and couldn't eat the sausage pizza they mistakenly gave her.
PJ Ops Kansas Director of Operations Chris Duryee said Papa John's does not record calls for quality assurance, so there is no recording of the incident.
After a long day out Tuesday, Berrada and a friend called in their order to Papa John's — a large pizza with mushrooms, olives, jalapeños, and chicken. Berrada said she went to sleep hungry Tuesday night after a hostile interaction with a shift manager.
The pair picked up their order in-store at the 3236 N. Rock location and took it home. It didn't take long to realize something was off with the pizza toppings.
"By the time we get the second bite, my friend tells me, 'Oh, this is not chicken,'" Berrada said.
Upon examining the box, they discovered the meat was sausage. Practicing Muslims don't eat pork due to religious guidelines.
"The first thing that we do is that we call Papa John's and we make sure to tell them that there was a mess-up in our order," Berrada said.
She said the manager who picked up told them they could get the pizza replaced — they just had to pick it up in-store.
"So we go a step farther and we offer to pay for the pizza that — to pay for the delivery because we just want it to come to us because we're not going out again," Berrada said. "There was no way. I was tired."
Berrada said they told the manager they would gladly tip the driver, because it was not their mistake.
"The guy just starts reacting very badly. He's like, 'Oh my God, you think you're a manager now? Are you giving me options?'"
The call dragged on for over half an hour. Berrada says that's when she decided to explain to the manager why they couldn't eat the sausage pizza.
"I was like, 'Sir, the mess up was that we're Muslims — we cannot eat the pizza you gave us,' and that's when the phone hangs up," Berrada said.
At first, she thought the call dropped. She called back.
"He was like, 'You're harassing me. Never call me again and you're not allowed in the store anymore.'" Berrada said.
"He hung up as soon as he heard I'm a Muslim, and he called me a harasser as soon as he heard I'm a Muslim, and that's when there was a problem."
The Sunflower was told by a manager on location that employees could not discuss the incident. Duryee later set up an interview with Tom Wylie, owner of the Wichita-area Papa John's franchise.
Wylie said he was given a different account of the events of Tuesday night.
"My understanding from our folks was that the lady called back and said 'Hey, you didn't make the pizza right," and our shift manager said 'Hey, we'll get something out to you, but we're going to have to charge a delivery charge because we don't collect that — we have to pay our drivers to take runs," Wylie said.
Berrada maintains that she and her friend were more than happy to pay the delivery charge and tip the driver, but the manager refused to accommodate them.
Wylie said he was told that Berrada's friend became verbally abusive with the shift manager.
"My understanding was that the lady put a gentleman on the phone — I don't know who that gentleman was — was extremely verbally abusive, and then our shift manager just basically indicated that, you know, we were trying the best we could to relieve you of the situation or what have you, but we couldn't — we can't deal with someone cursing at us," Wylie said.
Berrada maintains that neither she nor her friend cursed at the manager.
"There's two sides of the story," Wylie said. "We have Muslim employees in our restaurants and they — you know, if that happened, I'll be the first one to apologize for that."
Wylie said there's no excuse for treating customers — or anyone for that matter — differently based on their race, ethnicity, or religion.
In a subsequent call with Papa John's corporate, Berrada said the woman she spoke to was understanding and apologetic. She said she made it clear she did not want the shift manager to be fired.
"In my call with her, I made sure to say, 'Please don't get that guy fired,' because stuff like this happens, and if we get him fired, this is just going to be happening elsewhere," Berrada said.
"I know that attitudes like that are not solved, so we were asking for the guy not to be fired, but for him to go into a training or anything like that just so he knows how to handle other people."
Wylie said such an offense would result in the immediate termination of an employee.
"If I ever heard an employee say something like that, I can tell you that'd be their last day, regardless of what [Berrada] wanted," Wylie said. " it would be her last day or his last day, without question."
Wylie said diversity training is already a common practice at Papa John's.
"Our company does diversity training on a regular basis," Wylie said. "We have a company policy that governs our stores, and diversity is a huge piece of that."
Wylie said Papa John's employees are held to a high standard of sensitivity when dealing with customers.
"You have to sign our employment agreement, and it absolutely, positively is something that our people have to understand," Wylie said. "Our employee handbook is very detailed."
The Papa John's brand took a hit last month when company founder John Schnatter resigned as chair of the board of directors after admittedly using the n-word on a conference call with a marketing firm in May.
Wylie said that, of the roughly 5,000 Papa John's restaurants worldwide, about 4,200 are owned by individual business people and ownership groups.
"We're not corporate," Wylie said.
"Obviously, what's going on with the brand — clearly it's heightened things as it relates to the brand, but our brand . . . our ownership group is minority-controlled."
"From an ownership perspective, we are probably 50 percent or more owned by minorities."
Berrada said she hopes insensitivity at Papa John's isn't systemic.
"I like to think the best of people, so I hope it's not systemic," Berrada said. " I hope it's an isolated incident and someone who just messed up."
Berrada, originally from Morocco, said she hopes sharing her story will keep others from experiencing the same thing.
"I don't want this to happen to anyone because I'm so very, very sad about it," Berrada said. "I went to my therapist and we were talking about it for an hour because it really affected me."
Wylie said an investigation into the incident is ongoing.
"I'm not on anybody's side," Wylie said. "I just want to make sure that we're addressing her concerns properly and that she feels that whatever happened, in her mind, is vindicated and that she feels supported by us."
Berrada said that, when a different manager called the next day to apologize, all she was offered was a reimbursement for the $13 pizza. However, the shift manager from the night before had already flagged her Papa John's account.
"He clearly said that I was not welcome at any Papa John's location — that I should not go there," Berrada said. "Okay, well, you bet I'm not going there.
"At this point, I don't want to eat pizza anymore."
About the Writer
Matthew Kelly, Former Editor in Chief
Matthew Kelly is a former editor in chief and managing editor for The Sunflower.  Kelly graduated in 2020 with a bachelor's degree in political science...