WSU Coach Bredbenner: softball is 'moving in the right direction'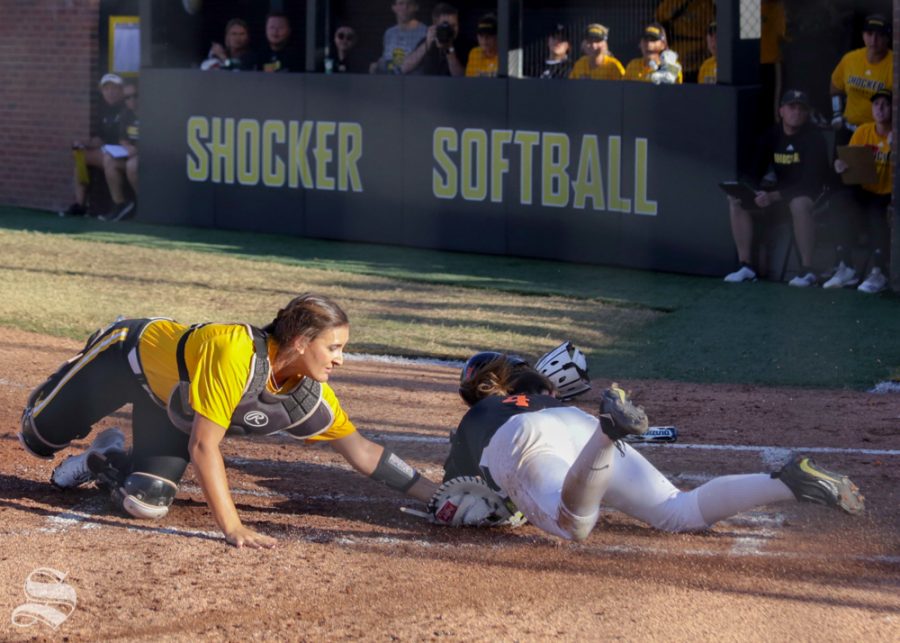 For Wichita State softball, fall ball is a time for fine-tuning and assessing areas that can be improved.
WSU (5-1) is "moving in the right direction," according to Head Coach Kristi Bredbenner.
There are new faces on the team — four freshmen and transfers Wiley Glover and Erin McDonald. Bredbenner said team chemistry is "the best it's been."
"Last year, I thought chemistry was great, but this year it's even better," Bredbenner said. "Everybody is getting along well. The two transfers, Wiley Glover and Erin McDonald, are meshing well."
WSU has played a schedule of mid-level competition this fall, and the team has dominated opponents in 10-inning games. In Thursday's contest, WSU defeated Seminole State 21-1. The Shockers' only loss came to Oklahoma State.
"We need to understand that the competition we are playing now is nothing what we are going to play in the spring," Bredbenner said. "It was nice to play Oklahoma State, and it'll be great to play Kansas because it will give us a better idea of where we are."
The team will travel to Lawrence to play Kansas Thursday.
So far, WSU has scored 85 runs to their opponents' 16.
"We are getting a ton of swings in, and that's the one thing I think we saw the biggest improvement on," Bredbenner said.
This fall, Bredbenner and her staff have started to use a new technology called Blast Motion. Blast Motion uses an attachable sensor that players attach to the end of their bats to combine sensor-based swing metrics. The technology allows player to get real-time feedback with a solution to fix their swing.
Bredbenner said the team has "been wearing out" the technology with use.
"We've bought into that type of process," she said.
Defensively, WSU needs to improve, Bredbenner said.
"We have to decrease our walks," she said.
"We are excited to get after the individual work that you do in the offseason. We really want to work on our gloves and our throws."
Last season, WSU finished runner-up in the American Athletic Conference championship and also advanced to the NCAA Tournament. Bredbenner signed a contract extension with WSU at the start of the year.
"Our expectation is to win the conference, win the conference tournament, and make it back to the postseason," Bredbenner said. "We need to use our one-year experience in the American to our advantage. I feel like we can make an impact this year."
About the Writer
Marshall Sunner, Sports Editor
Marshall Sunner is the Sports Editor for The Sunflower. Sunner is a sophomore majoring in communications with a journalism emphasis. He was born and raised...