Wichita State volleyball loses third straight after five sets against league's worst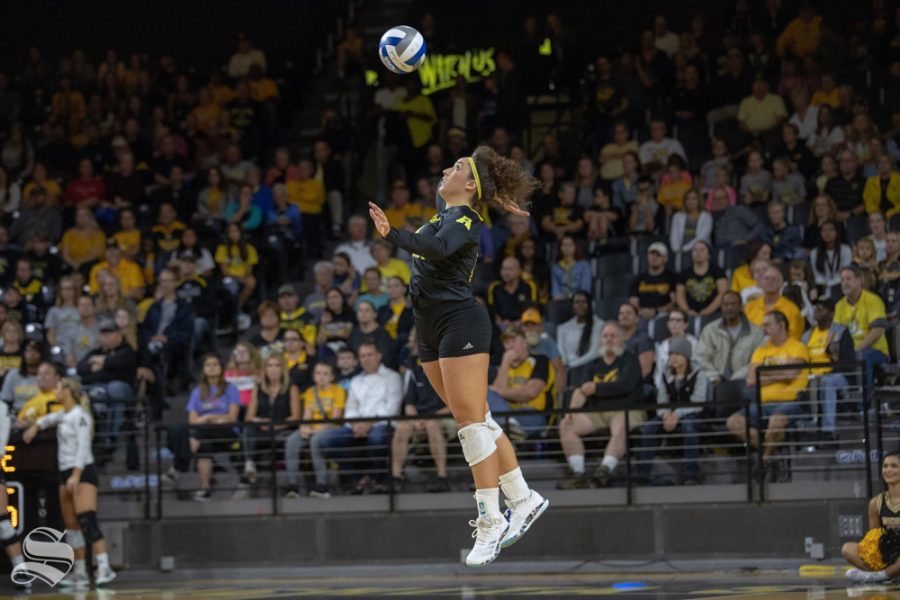 With eyes set on the post-season play, Chris Lamb has some work to do as Wichita State volleyball heads into the second half of conference play with a losing record.
WSU lost to the American Athletic Conference's worst, Houston, in a five set match Sunday. Houston entered the contest having lost all eight conference games this season. Houston won the match in the fifth set 15-13, after WSU won the first two sets of the match.
WSU has lost three consecutive games for the second time this season. Friday, WSU lost to Southern Methodist in five sets.
Lamb has repeatedly said he was "frustrated" this season, with the team "still lacking a signature win."
WSU has nine wins and 11 losses, and has lost five of nine conference games. Just one of WSU's conference wins — home against Tulane — is against a team ranked in the top-half of the conference standings.
"[Conference opponents] seem to want this more," Lamb said on his weekly coaches' show. "I am not wired to expect that anybody wants [to win] more than we do."
AAC coaches picked WSU to win the conference this season in the preseason coaches' poll after the Shockers went undefeated in their inaugural season. The Shockers are now tied for fifth place in the conference.
WSU lost much of their blocking upfront to a large graduating class last season. Lamb took another hit this season with the absence of sophomore Emma Wright, who has missed time with a broken thumb. Senior Kali Eaken finished her season last week after leaving with an apparent knee injury.
Megan Taflinger, who has battled a strained abdominal muscle, returned to action in Sunday's game. Taflinger played in limited action Friday against SMU. Lamb described Taflinger's condition as "day-to-day." Taflinger had 23 points in Sunday's loss.