Four observations from Wichita State's exhibition victory versus Division-II Catawba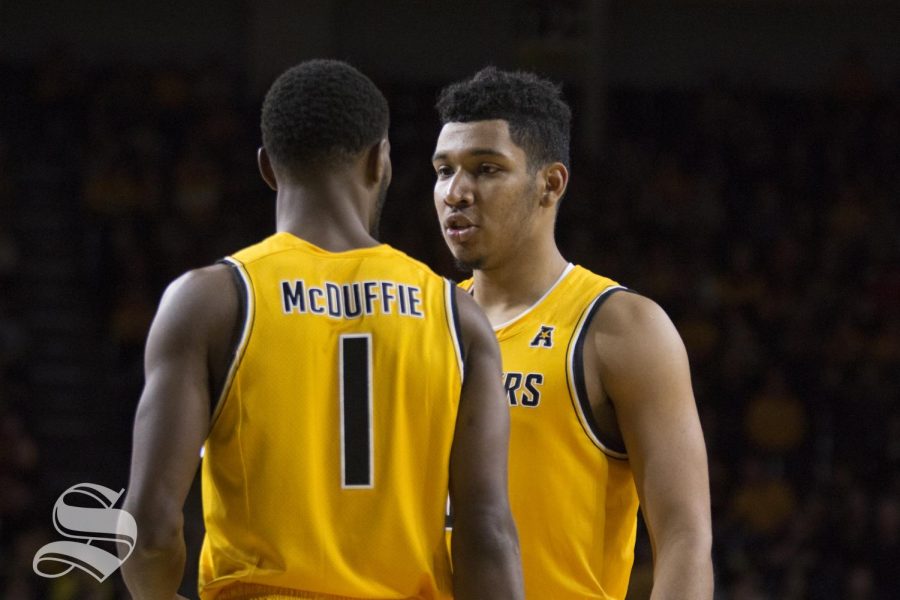 Burton's veteran-level experience
Jamarius Burton put on a show last night for Shocker fans. He was all over the court both on
offense and defense, scoring 16 points on 6-7 shooting. One of the more impressive plays he
made came after a Rod Brown turnover. Burton stepped in front of the ball handler and got the
charge call before he came close to half court. Gregg Marshall called his performance
"tremendous."
— Marshall Sunner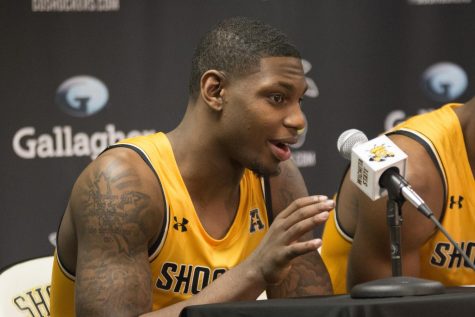 Not luck from deep
Wichita State shot 5-23 — a very low 21 percent — from deep against Catawba. It shows that
this team should focus in the paint, and on the mid-range game moving forward. Senior guard
Samajae Haynes-Jones proved Tuesday that his mid-range game has improved tremendously
after he had multiple hesitation pull ups at the top of the key. Haynes-Jones finished with a game-high 19 points for the Shockers.
— Marshall Sunner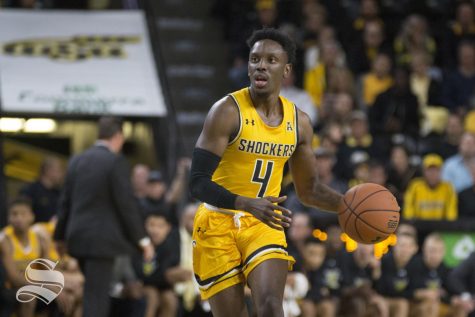 Shoot your shot
Samajae Haynes-Jones has a knack for crossing over defenders.
He's quick, and can create space better than just about anyone in the conference.
However, last season his unselfishness put those crossovers to waste, as Haynes-Jones displayed a pass-first mentality. Against Catawba, Haynes-Jones showed that he's transitioned his game to shoot the shot when it's available. Should he continue to take more shots, his shooting percentages are sure to go up.
— Evan Pflugradt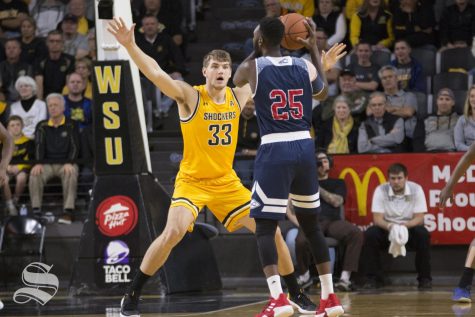 Project in the paint
This team is young, and the evidence shows in the paint. Catawba scored early and often in the paint to start the game. The Shockers lacked a bully in the paint. Morris Udeze, a freshman, had four fouls. He was a step behind on several plays. Asbjørn Midtgaard, who got the start at center, struggled to get in rebounding position on both ends. Isaiah Poor Bear-Chandler was a magnet for fouls, and Jaime Echenique never quite got his footing. If there's one area inexperience shows, it's under the basket. Consider the front court Gregg Marshall's next project.
— Evan Pflugradt