Gregg Marshall assessed technical foul in blowout loss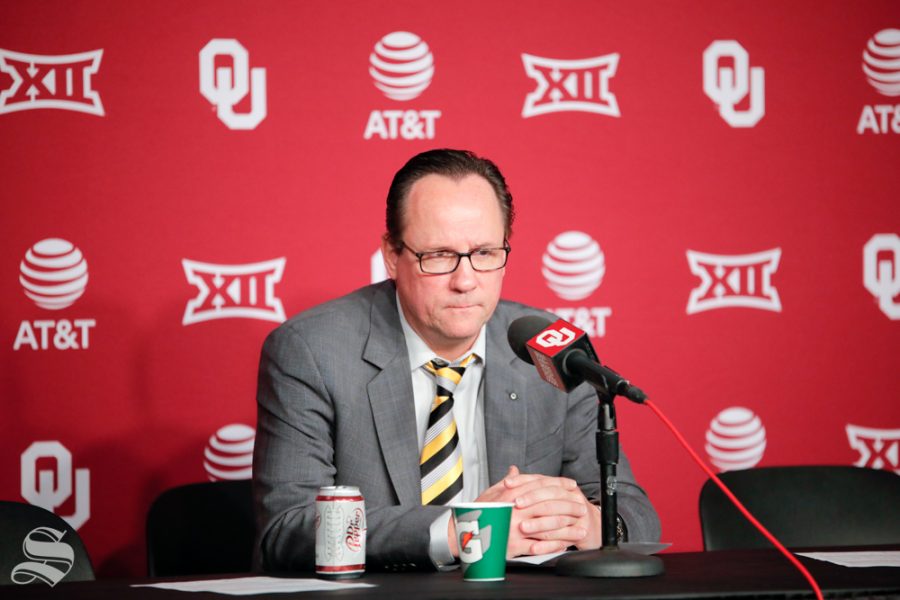 With the game mostly over and Oklahoma holding a 28 point lead over Wichita State, Gregg Marshall took to jawing at the sideline official, Owen Shortt.
There was less than four minutes left in the game, Marshall had pulled his seniors, and the Shockers were well on their way to recording their worst loss under Marshall's leadership. In the midst of the jawing, Shortt assessed Marshall a technical foul, Marshall's first of the season. It was his first technical foul since 2016.
Once settled, Marshall uncharacteristically took a seat on the bench and watched as final minutes of the game finished out. At the press conference, his statements were brief. One reporter asked him what positives, if any, he'd take away from the game.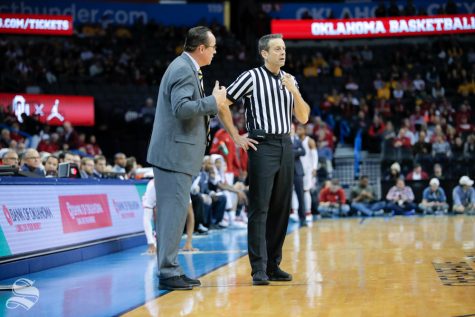 "I get to go home as soon as this is over, if you'd stop asking questions," he said, grinning.
There weren't many positives for Marshall to draw from. Freshman guard Erik Stevenson, who had been an offensive spark for the Shockers, went scoreless in the second half. Samajae Haynes-Jones, who was seven days from his first career double-double, was held without a made field goal. Freshman Dexter Dennis, who has had highs and lows this season, was scoreless on six missed shot attempts. The team was out-rebounded by 19, and the team's turnover numbers mounted to a season-high 15.
"We couldn't buy a basket," Marshall said. The offensive woes, Marshall said, were "contagious."
The long ball was nonexistent. The Shockers hit 18.5 percent from three. They turned the ball over on 20 percent of their possessions.
Markis McDuffie, WSU's leading scorer, finished with 19 points, despite shooting 1-5 in the second half.
Oklahoma improved its record to 8-1, and didn't experience the same struggles offensively. Ten of the team's 11 players — minus Read Stellar, who played one minute — hit a shot. All OU's starters, and three players off the bench, recorded a turnover. They turned the ball over on 24.7 percent of their possessions.
In line with two uncharacteristic halves of WSU basketball, Marshall's technical foul fit in line.
About the Contributors
Evan Pflugradt, Sports Editor
Evan Pflugradt is the former Sports Editor of The Sunflower.

Pflugradt past served as the publication's Editor in Chief, Opinion Editor and a reporter....
Joseph Barringhaus, Sports Photo Editor
Joseph Barringhaus is the Sports Photo Editor for The Sunflower. Joseph is a senior at Wichita State majoring in marketing with a minor in communications....