Temple shuts down Wichita State in overtime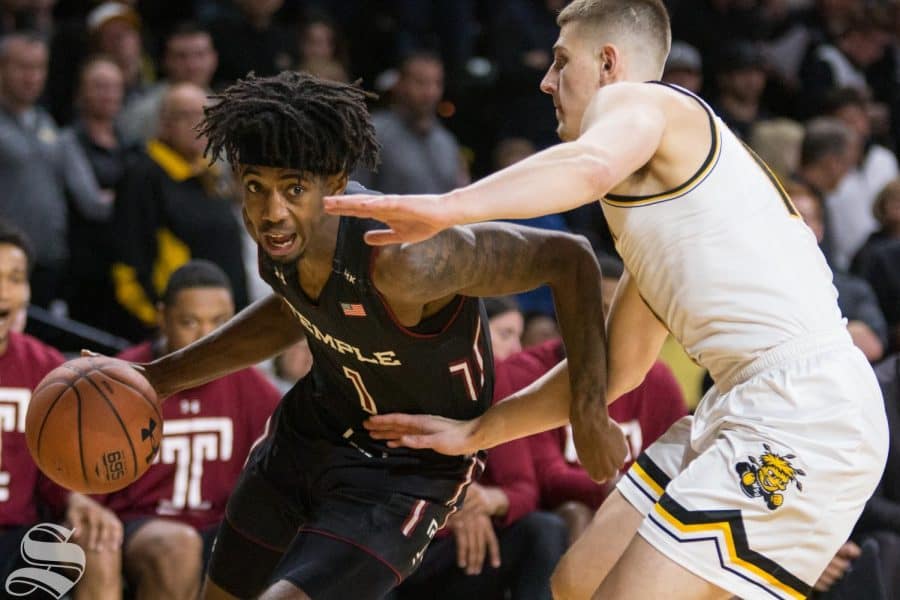 Wichita State lost an 11-point lead with 3:36 left in regulation.
Behind Shizz Alston, Jr., Temple surged to a four-point overtime victory.
Alston, Jr., had 22 points in front of a handful of NBA scouts. WSU's Samajae Haynes-Jones had 22 points (13 in the second half), but couldn't lead the Shockers to an AAC victory in the final minutes of the game.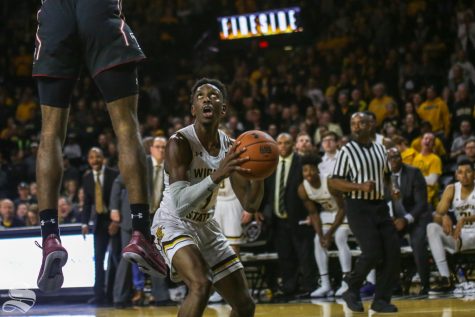 "Right now, this one hurts," WSU forward Markis McDuffie said.
The Shockers have lost back-to-back, and have an 0-2 conference record for the first time since 2009.
"It was one of the toughest games of my entire career," McDuffie said. "We just let it slip away."
The first half belonged to the Shockers. They led 45-32 at the break and were shooting 43.3 percent from the field. McDuffie had 16 points, four rebounds, and an assist in the game's first 20. He finished with 24 points and seven rebounds, but his stat sheet was blemished with seven turnovers. 
See more of our photos from Sunday's game. Visit our gallery. 
WSU had 22 turnovers in the game.
"Well, Markis (McDuffie) had seven of them, so don't blame it all on the guards," Marshall said, "everyone contributed."
Everyone who played for WSU had at least one turnover.
"Everyone had a hand in helping us build the lead, and everyone had a hand in helping us squander the lead," Marshall said. 
"We've got to take control of the ball in order to win a game," McDuffie said.
Behind Alston, Quinton Rose, and Nate Pierre-Louis, the Owls would outscore the Shockers 42-29 in the second half. Alston hit a jumper to force OT. 
"You've got to tip your cap to Shizz Alston," Marshall said. "He made some great shots."
Just like the end of the second half, with Temple up one in overtime, Alston took a deep 25-foot three-point jumper with not one, but two hands in his face. Temple lead by four with a minute left in overtime. 
Isaiah Poor Bear-Chandler and Morris Udeze, both freshmen, played extended minutes in the second half and in overtime. WSU junior forward Jaime Echenique hobbled off the court with an undisclosed injury in the second half. Marshall said the team's trainer Todd Fagan recommended Echenique not return for the remainder of the game.
"We've got to keep pushing and keep grinding until we get a win," McDuffie said.