Todd Butler: 'There's no confidence bucket at Walmart you can buy'
Todd Butler is used to changing plans on the fly.
Three weeks prior to Wichita State's opening series, Butler's plans for a scrimmage on the team's home turf were pushed inside by spontaneous snowfall. In his sixth season as head of the program, Butler is pushing to revive the Shockers back into the powerhouse it once was.
There's no time for Butler to wait around for the door to the NCAA Tournament to open. The Shockers were knocking at post-season's door last spring with MLB signees Alec Bohm and Greyson Jenista. Those aspirations were crippled with 14 conference losses.
"The conference got us," Butler said. "That left a bitter taste in my mouth."
It's been a decade since the Shockers last appeared in the NCAA Tournament.
The recipe to post-season play is simple: win two out of three games most every weekend. The Shockers didn't do that. The American wrecked the Shockers. Hitting was better. Pitching was fiercer. The physicality of offenses were stronger and more athletic.
"We just weren't ready for it," sophomore pitcher Liam Eddy said.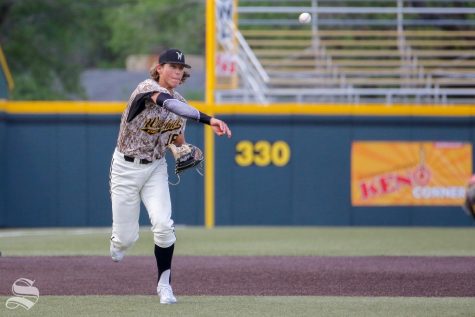 "We're stepping up to the standards of the league," Butler said.
This team brings in much less. Bohm, last season's superior slugging third-baseman, was taken third overall in the MLB draft; and nine of his teammates joined him in signing big-league contracts this summer. Only Kentucky had more players taken in the MLB draft.
In three short weeks, Butler will have to prove that his 19 true freshmen have confidence. That's a test for any coach.
"There's no confidence bucket at Walmart you can buy," Butler said. 
If there were, he would have stocked up.
There's a difference between inexperience and lacking experience. Butler would say that this year's rotation is lacking significant experience, but is far from inexperienced. There are six returning pitchers in the bullpen and seven position players in the field. 
The Shockers are young — almost too young. But to his credit, Butler worked with another rotation lacking quality experience in 2016, with Jenista, Bohm and Dayton Dugas — all who became Freshman All-Americans.
Butler's infield isn't full of guys who could step in front of Bohm at third base or beat out Jenista in right-field. Who could?
"It doesn't mean these guys can't put up the same kinds of numbers," Butler said.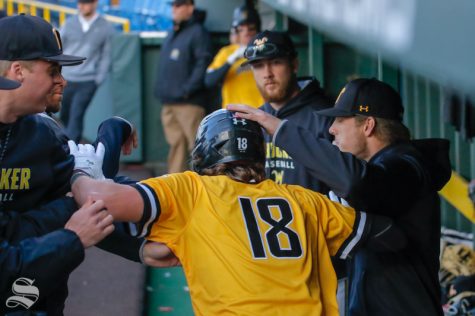 Leave a Comment