WSU Tech president joins Trump's workforce policy advisory board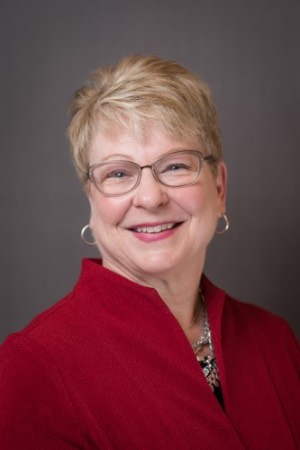 WSU Tech President Sheree Utash joined Apple CEO Tim Cook and 23 other public and private leaders in being appointed to President Donald Trump's American Workforce Policy Advisory Board, co-chaired by Secretary of Commerce Wilbur Ross and Advisor to the President Ivanka Trump, the Department of Commerce announced Wednesday.
The Advisory Board brings together leaders "from diverse backgrounds including the private sector, educational institutions, and state and local governments," a press release said.
"I look forward to working with this exceptional and committed group of leaders to advance the goals of the National Council for the American Worker and ensure inclusive growth," Ivanka Trump said in the release.
The 25 members will provide "varied perspectives on workforce issues facing communities and businesses across the country." Other prominent members include Apple CEO Tim Cook, Walmart CEO Doug McMillon, and IBM CEO Ginni Rometty.
They're charged with:
"Developing a national campaign promoting multiple education and training pathways that lead to family sustaining careers
Recommending a specific course of action for improving labor market data to better match American workers and students with the skills and competencies employers demand
Identifying strategies to improve private sector investments in American students and workers to establish a culture of lifelong learning
Increasing transparency and outcomes of education and job training programs, as well as enhancing skills-based hiring to better identify the needs companies seek in job applicants"
The Board will work directly with the National Council for the American Worker, established through President Trump's Executive Order 13845 in July. The members' terms last until July 2020.
In a phone interview Wednesday afternoon, Utash said she thinks the Advisory Board "can bring higher education and industry together" to create something new and "innovative."
"I'm looking forward to learning about how we can build the future of the workforce with some new innovations, and bringing some of the things we've learned at WSU Tech and Wichita State in order to accelerate those conversations," Utash said.
Utash applied for a position on the board after being encouraged to do so by Scott Stump, assistant director for career, technical and adult education at the U.S. Department of Education, Utash said.
Utash thinks WSU Tech — formerly Wichita Area Technical College, or WATC, before merging with WSU — and Wichita as a whole have done "a lot of things to put us on the forefront of being recognized at a national level, especially at the National Center for Aviation Training."
One of the first things the Advisory Board plans to address is how artificial intelligence can complement — instead of damage — the workforce as it becomes more common in the near future, Utash said.
"It's a question of, how do we ensure that we have a workforce for the future that can adapt to the changes that AI will bring to technology in the workplace?"
Leave a Comment
About the Contributor
Andrew Linnabary, Digital Managing Editor
Andrew Linnabary is the 2018-2019 Digital Managing Editor of The Sunflower.

He is a senior studying journalism and minoring in English. Linnabary is...