Rockford's kingpin Nick Sommer is making a splash at Wichita State
Rockford, Illinois, is recognized as the home of Wichita State superstar turned NBA pro Fred VanVleet. But the Rockford community is just as well recognized for its bowling community.
At least, that's the way Nick Sommer, a freshman from Rockford, sees it.
Sommer is a freshman on the Shocker bowling team. Since he was a kid, Sommer's passion has been bowling. Turn to his teen years and Sommer set out on a mission. He wanted to bowl for WSU.
"This was my goal for a really long time," Sommer said.
It was greats like PBA player Chris Barnes and other legends from the program that led Sommer to pick WSU. Sommer didn't have to look far before he was sold on WSU. It was his only college visit.
As a freshman, Sommer is contributing as a team player, supporting his teammates when he's not on his A-game.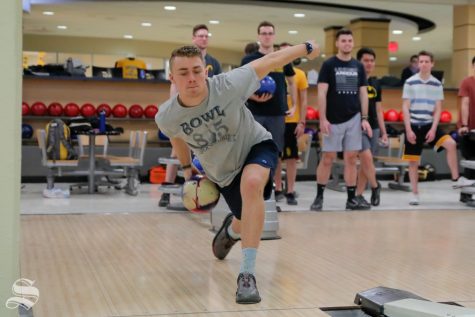 He said he's learned just as much about bowling in a little more than a semester at WSU than he did in three years of high school.
"You eat, sleep, and drink bowling when you're here," he said.
In 2015, Sommer led the country in high school bowling average, posting an average score of 252 a game. His successes range from state bowling titles, individual titles, and even a short blurb in Sports Illustrated.
Sommer said he'd love to help lead WSU win its 12th men's national title.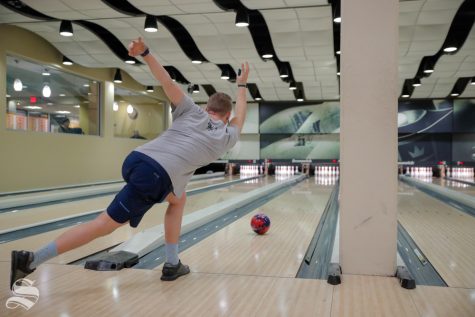 Leave a Comment
About the Contributors
Sean Marty, Sports Editor
Sean Marty is the Sports Editor for The Sunflower. Marty, a senior from St. Louis, is currently majoring in communications with a journalism emphasis and...
Joseph Barringhaus, Sports Photo Editor
Joseph Barringhaus is the Sports Photo Editor for The Sunflower. Joseph is a senior at Wichita State majoring in marketing with a minor in communications....