No. 1 Oklahoma shuts out Wichita State softball
Wichita State softball, for the first time in program history, welcomed the No. 1 team in the country to Wilkins Stadium.
Top-ranked Oklahoma shut out Wichita State in five innings. The Sooners added to a 32-game winning streak, winning 8-0.
OU's Jocelyn Alo hit a two-run home run in the first inning. Elite hitting jolted Wichita State starting pitcher Caitlyn Bingham. At one point, Bingham missed the strike zone on six straight pitches.
"If you want to be the best, you have to play the best," Wichita State coach Kristi Bredbenner said. "There's some no doubt home runs in that game that weren't terrible pitches.
 "You just have to tip your cap and move on."
OU jumped ahead by three before the end of the first inning.
The Sooners scored another run in the top half of the inning off of an RBI-single from Grace Green.
Wichita State responded in the third inning with a leadoff single from Neleigh Herring. Wylie Glover sacrificed Herring to second, but she was left stranded on base.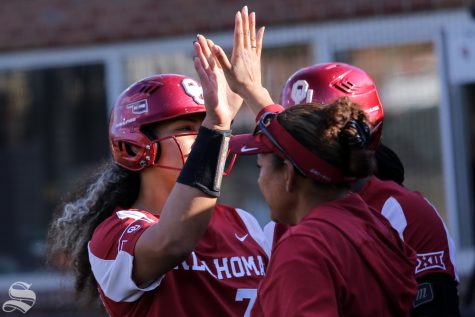 OU broke the game open in the top of the fourth inning with a two-run shot to put the Sooners ahead by six. If not enough, in the fifth inning, Alo clubbed another two-run home run to deep left-center field. It was her third home run in the last two games.
Trailing 8-0 and facing run-rule closure, two Shockers struck out swinging to end the game.
"They're the No. 1 team in the country, but I think i did pretty good," Bingham said. "They barreled up a few balls, but they were good pitches around the knees. They're just a great hitting team."
OU's top hitter, Alo, finished the game 3-3 with five RBI's, two home runs and a double.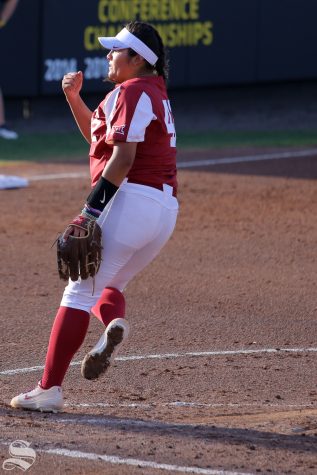 Wichita State was shut down by OU pitcher Mariah Lopez, who only gave up two hits on the night, and struck out seven batters. Coming into the game, Lopez had posted a 1.06 ERA. She improved her record to 15-1. 
"She (Lopez) did everything well, she spins the ball real well and keeps you off your toes," Wichita State third baseman Ryleigh Buck said. "She knows how to go after your weaknesses."
Wichita State sold out Wilkins Stadium for the second time since last hosting Oklahoma two seasons ago.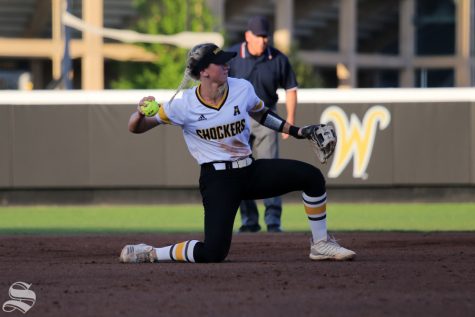 "The crowd was awesome," Buck said. "I think we've had a tremendous support system, whether we are playing OU or a conference opponent. It's just great growing and creating this atmosphere around Shocker softball."
"There's a great love for softball in this community, and I wish they'd come out and watch us a little more, but we've got to continue to build on that," Bredbenner said. "Oklahoma has a really rich tradition and history of success. Because of that, they've got a lot of fans throughout the midwest in general. We've got to build that."
Up next, the Shockers host a three-game weekend series with Tulsa at 7 p.m. Friday.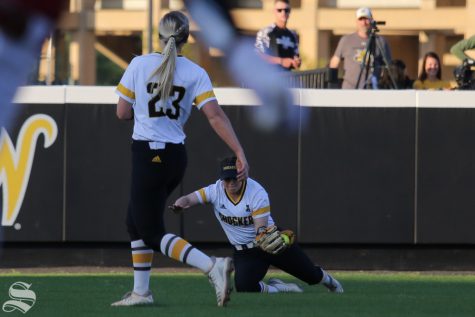 Leave a Comment
About the Contributors
Marshall Sunner, Sports Editor
Marshall Sunner is the Sports Editor for The Sunflower. Sunner is a sophomore majoring in communications with a journalism emphasis. He was born and raised...
Evan Pflugradt, Sports Editor
Evan Pflugradt is the former Sports Editor of The Sunflower.

Pflugradt past served as the publication's Editor in Chief, Opinion Editor and a reporter....