UPD: 'Bible study' van considered 'suspicious activity,' didn't warrant crime alert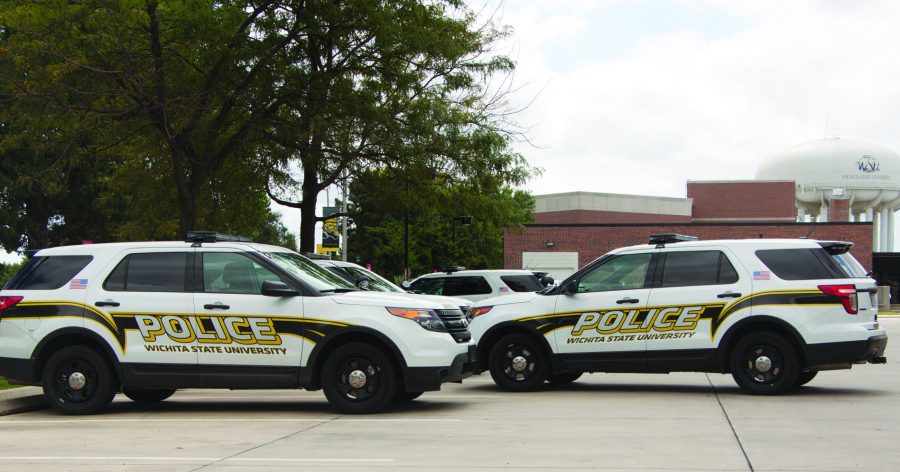 University leaders heard from students Monday in a town hall meeting to address concerns stemming from a series of recent crimes.
A van reportedly inviting students inside the vehicle for a "bible study," following students and making derogatory comments toward them has been the latest threat to students, said Joseph Shepard, student body president.
News spread of the van incidents — which have also reportedly occurred at Friends University and other locations in Wichita — when Shepard made a Facebook post Saturday from the Student Government Association page.
A crime alert from Friends University — sent to its students, faculty, staff and parents via email Saturday — stated that the van was spotted with at least two males wearing suits and sometimes additional females inside the van.
The people in the van have been stopping people, usually females, and asking them to get in the van to go to bible study, the alert said.
Wichita State did not send a crime alert because no crime was committed on the WSU campus, Chief of University Police Sara Morris said during the town hall discussion Monday.
"It was an uncomfortable situation," she said.
Once a WSU student declined to go inside the van Thursday night, Shepard said the people inside the van became angry, yelled derogatory terms, chased and attempted to trap the student who refused.
The key difference, Morris said, is that the student at Friends University got inside the van with the individuals, prompting Friends to send the alert.
Morris said the passengers inside the van come from a "documented church organization," so discussions will continue on ways to regulate free speech when it takes place in parking lots and during drive-bys.
By law, the university must notify students, faculty and staff when a Clery Act crime occurs on campus, which include crimes such as murder, sexual assault, robbery and auto theft, according to the 2013 Annual Security and Fire Report.
"We had a conversation with them that their behavior was unacceptable," Morris said. "We didn't do an alert because it was just suspicious activity."
About the Writer
Chance Swaim, Former Editor in Chief
Chance Swaim was the Editor in Chief of The Sunflower from fall 2017 to spring 2018.

Swaim was a graduate student in the English Department working...