Wichita economy braced to ride out turbulent times
Production halts have turned to layoffs, and pandemics have turned to furloughs in the aviation industry. These turbulent times spell bad news for Wichita's economy.
Because of this volatility, some city leaders have called for the Air Capital to diversify economically. Not everyone agrees.
"I really don't like that comment because it discounts understanding of how deep a market is," said Jeremy Hill, director of Wichita State's Center for Economic Development and Business Research (CEDBR). "Aerospace, the whole supply chain, the infrastructure of roads and railroads, and power and labor force and all the time it takes to train to be in this skill set."
Wichita's aviation industry is made up of Spirit AeroSystems, the largest employer in Wichita, as well as Textron Aviation, Bombardier, Airbus, the National Institute for Aviation Research, and a multitude of smaller companies that act as a supply chain for the larger ones.
Data from CEDBR determined that in 2018, 9.7% of employed workers in Wichita were in the aviation industry.
Hill said that although much of the Wichita economy is tied to aviation, those ties support the city's economy.
Three months ago, 2,800 employees were laid off from Spirit following the crash of two Boeing 737 MAX airliners, which killed 346 people. The plane was subsequently grounded.
The issues facing the 737 MAX stemmed from a software problem with the new maneuvering characteristic augmentation system (MCAS), which Boeing addressed after Lion Air Flight 610 crashed into the Java Sea in October 2018.
However, the MCAS was only the tip of the iceberg for Boeing and its newest 737. The Seattle Timesreported in late March that the Federal Aviation Administration (FAA) had been delegating much of the safety oversight to Boeing itself.
The New York Timesreported in January that there were some wiring issues that could cause a shortage and make plane engines that were vulnerable to lightning strikes.
On March 13, 2019, three days after Ethiopian Airlines Flight 302 crashed and nearly five months after the Lion Air crash, the FAA grounded the Boeing 737 Max.
Before the grounding, Boeing had already taken orders for more than 5,000 of the model.
In January, Boeing decided to halt production entirely for the 737 MAX until all the issues were resolved. As one of Boeing's largest suppliers, Spirit produced more than 70% of the grounded airliner, which also accounted for more than half of the Wichita company's revenue.
The production halt led to Spirit laying off 2,800 of its employees, including 2,500 in Wichita.
In the aftermath of Spirit's mass layoff, businesses and organizations tried to accommodate the recently unemployed, including WSUTech, which created a $10,000 fund to help retain affected Spirit employees. Wichita's largest employer had even announced restarting production — albeit at a greatly reduced rate — on the 737 Max, but how that would have affected those laid off remains uncertain.
By April, the world was dealing with a pandemic and the economy was in recession.
Textron Aviation, Wichita's second-largest employer with 9,500 workers, furloughed 73% of its workforce, leaving just 2,500 active employees. Spirit had to furlough employees as well, but later pivoted their production to medical supplies.
Boeing CEO Dave Calhoun said in avirtual meeting in late Aprilthat it will take many years for the commercial aviation industry to recover. This comes on the heels of the aviation giant announcing plans to restart production.
Half of Spirit's revenue comes from Boeing, meaning there's a good chance that Spirit will also be returning to work shortly.
However, the airline industry is in an extremely fluid situation. For example, the Wichita Business Journal reported April 29 that Boeing was cutting back on passenger aviation production because of a drop in demand due to COVID-19.
Aviation isn't the only sector that is available to those skilled laborers. Some of the skills that can be accrued during time spent in aviation can translate to other sectors such as automotive or other manufacturers.
The same goes for business professionals, Hill said. The only difference is that they possibly won't be paid the same as they were in the aviation sector.
Leave a Comment
About the Writer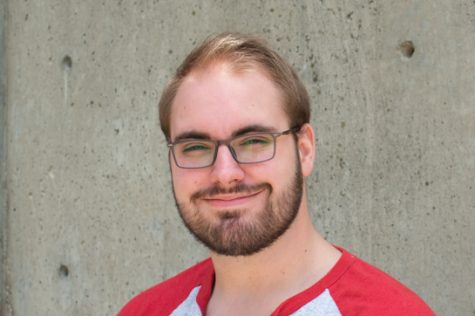 Brogan Gillmore, Former writer
Brogan Gillmore was a writer for The Sunflower.