'It's the young community who brings about change:' Civil rights activist comes to WSU
Galyn Vesey, one of the protestors behind the three-week-long Dockum Drug Store sit-in, visited Wichita State, sharing his experience with the civil rights movement at the 15th annual Dr. Martin Luther King Jr. Commemoration on Jan. 31. 
"Wichita had been a racially segregated community for most of its history," Vesey said. "Blacks were routinely subjected, either overtly or subtly, to various racial hostilities and victims to discriminatory practices outside the black community."
Vesey was one of the 10 students who organized Wichita's historic Dockum Sit-In in 1958. For almost a month, Vesey and the other students went into the Dockum Drug Store every day, filling the seats at the lunch counter and asking to place an order. At the time, the Dockum Drug Store only served white citizens. This event marked one of the very first lunch counter protests during the Civil Rights movement.
"(The store manager) made the comment, 'serve them, I'm losing too much money,'" Vesey said. "The way we fought was to be there, on those counters, let it be known that we came in for service and we were not going anywhere until we got it."
Along with his experience at the Dockum sit-in, Vesey also talked about his project "Research on Black Wichita, Kansas: 1945-1958," as well as several notable figures that all combined to spark the Civil Rights movement as it is known today. 
One of these figures, and the subject of the commemoration, was King. He, like Vesey, often sacrificed his own safety for the Civil Rights movement.  
Vesey made the connection between the peaceful protest in 1958 and the protests happening today.
"Much of the time, maybe not always, it's the young community who brings about change," Vesey said.
In addition to Vesey's speech, the Office of Diversity and Inclusion, which hosted the event, handed out the annual Drum Major Award. This award is presented to a Wichita State University administrator, faculty, staff or student who "seeks greatness, but does so through service and love."
To mark the 15th anniversary of the Martin Luther King Jr. Commemoration, three recipients were named: Bobby Berry, assistant dean for Diversity and Outreach, the College of Applied Studies, Alicia Sanchez, director to the Office of Diversity and Inclusion, and Galyn Vesey.
Leave a Comment
About the Writers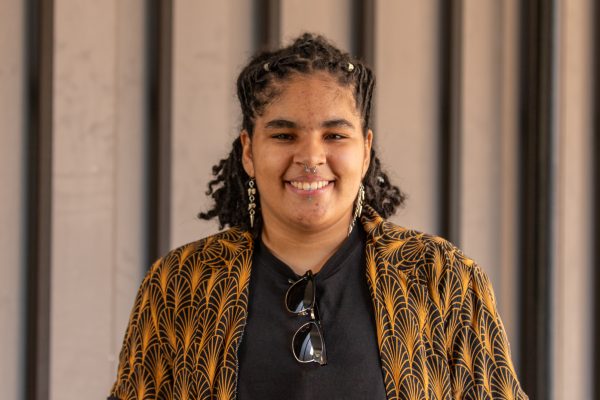 Maleah Evans, Reporter
Maleah Evans is a second-year reporter for The Sunflower. They previously worked as a copy editor. Evans is a sophomore, majoring in history with a minor...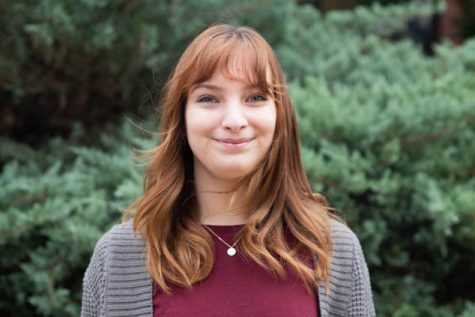 Maegan Vincent, Photographer
Maegan Vincent is a reporter and photographer for The Sunflower.