Retired judge visits alma mater to be inducted in Fairmount College Hall of Fame
After Louis Sturns and his friend were refused service at a restaurant in the 1960s, Sturns' desire to become a lawyer was solidified.
Growing up in Fairview, Texas, during the civil rights movement, Sturns was interested in changing laws to support Black people, like him and his friend. They tried speaking with the county attorney and district judge, but their concerns went unheard.
"Of course nobody would speak with us," Sturns said with a laugh. "We were just young kids. So all of that really cemented my idea that I wanted to be a lawyer, so I could do something about civil rights."
This desire to fight for equality spurred Sturns into historic achievements. The 1971 Wichita State graduate later became Tarrant County's first African American criminal district court judge, and in 1990, he was the first African American to serve on the Texas Court of Criminal Appeals.
For his accomplishments, Sturns has earned a spot into the Fairmount College of Liberal Arts and Sciences Hall of Fame.
Sturns was no stranger to hard work. Growing up in a family of four older brothers, he worked on a farm. While earning his undergraduate political science degree, he worked his way through school. His jobs included being a dishwasher, hardware store employee, bus driver and tutor to younger students.
As a college student, Sturns was grateful for the opportunity to discuss current issues, like the civil rights movement and the Vietnam War.
"Students were conflicted and trying to determine how we fit in and what our position was at that time," Sturns said. "Wichita State gave me that exposure to various points of views on that."
Sturns also credits Wichita State with helping him develop crucial, technical skills.
"I learned how to think critically and how to analyze matters and issues. And then a very valuable thing for me was I learned how to express myself in writing," Sturns said.
After completing his undergrad, he took his skills to the University of Kansas School of Law. When he finished law school, Sturns started his career in law as a military attorney and captain in the army. Following that, he entered private practice in Fort Worth, Texas.
Sturns worked with civil rights lawyer Clifford Davis, who he said was "legendary" for his efforts in school desegregation. He also practiced with Don Gladden, another successful civil rights attorney. 
"I was blessed to have the opportunity to work with those two good attorneys," Sturns said.
Focused on addressing civil rights, Sturns didn't change his career trajectory until a discussion with other African American lawyers. The group was concerned about their lack of judiciary representation.
A few years later, Sturns helped change that. He was selected as a criminal district judge in 1983. His notable cases include handling the first reported Texas case where DNA evidence was introduced, as well as a court of inquiry that investigated prosecutorial misconduct in a conviction of murder.
That court of inquiry ranks as his proudest accomplishment.
"The legislature as a result of that case … changed the laws in Texas, as to make the discovery process more fair and more transparent," Sturns said.
Sturns is also thankful that his career increased opportunities for other Black judges and lawyers.
"I was fortunate to be able to help open some doors to other people," Sturns said. "And that was important not just to me personally, but also for the wider society and the Black communities."
Retired in 2018, Sturns now enjoys a slower pace of life.
"The first two and a half years after I retired, I was really bored," Sturns said. "I've gotten better at it and I'm getting to enjoy it now."
He currently serves on the Texas Wesleyan University Board of Trustees, and his pastimes include yard work and tending to his family farm.
Upon learning he'd be inducted into the Fairmount College Hall of Fame, he felt humbled and grateful. The ceremony, which honored Sturns and Elvira Valenzuela Crocker, a graduate in 1961, occurred on Feb. 7.
Having visited Wichita State 5 years prior, Sturns enjoyed getting to return with his family.
View Comments(1)
About the Writer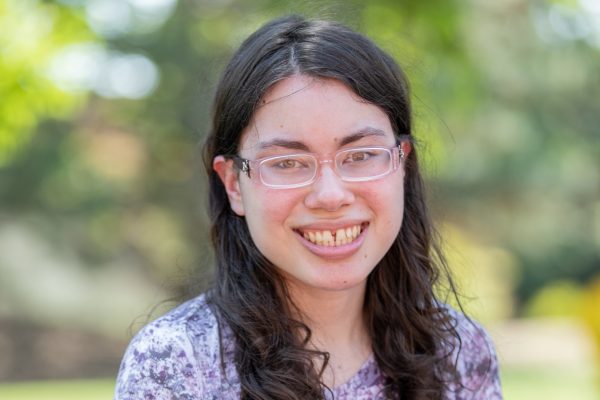 Courtney Brown, Investigative News Editor
Courtney Brown is the investigative news editor for The Sunflower. Brown previously worked as a reporter and assistant news editor.