Wilkins Stadium renovation set to cost $17.5 million
Wichita State's athletic department announced a master plan to renovate Wilkins Stadium. The renovations are set to cost a minimum of $17.5 million.  
"The master planning components that you've seen here in the last couple of weeks represents the next steps for our softball program," director of athletics Kevin Saal said. 
He said that during the last 18 months there have been renovations to the softball pitch that have cost around $2 million dollars. 
"We have started some investments in that facility to include batting cages, lights and a dugout expansion on the third base side that is ongoing currently," Saal said. 
The master plan includes four phases.
Phase 1 will include bringing a softball team facility and the indoor practice facility at $7.3 million. ​​The indoor practice facility is set to include an indoor infield, batting cages and stretches around 14,400 square feet north of the team complex.
Phase 2 will include the renovations to the stadium entrance, press box, ticket office and seating areas at $1.9 million.
Phase 3 will expand the remodeling of existing facilities, seating and fan experience elements at $3.5 million.
Phase 4 will include the expansion of the outfield area, event pavilions and paving at $700,000.
Saal said that they are currently entering the programmatic phase of the plan which includes having conversations with student athletes, coaches and staff to dial into the details. 
The cost of renovations are due in part to fundraising. 
An email from the athletic department said they have received donations from the Linda Parke estate and Jeanie and Ricky Brotherton. 
"We have several interested parties based on the success of the program," Saal said. "Everybody loves [seeing the] success of our various Shocker teams and softball has generated a tremendous following," Saal said. 
He said the softball team has seen an increase in ticket sales in recent years and had six sellouts last season. 
"We had a call schedule about 11 games last year, and I think we're at 26 this year, so a substantial increase in home games and a shift in philosophy on scheduling," Saal said.
Saal said season ticket sales for the upcoming season are beyond initial projections.
"I think it's important to recognize those that have come before us (softball student athletes and alumni) that have competed on our team that, in essence, have planted seeds for a tree that they won't benefit from the shade of that tree," Saal said.
He said that the renovations will benefit the softball program with student athlete recruitment, development and retention.
"It's about our ability to recruit top level talent to develop them throughout their journey," Saal said.
A completion date has not been set yet for the renovations.  
Leave a Comment
About the Writer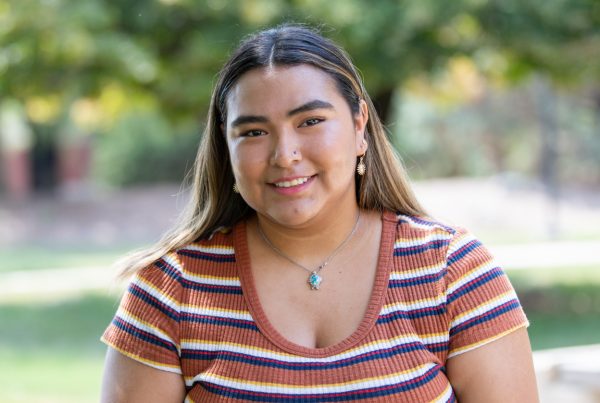 Melanie Rivera-Cortez, Sports Editor














Melanie Rivera-Cortez is the sports editor for The Sunflower. She is a senior pursuing a degree in journalism. Rivera-Cortez...