Chartwells Catering brings flavor to WSU
Chartwells Catering invited WSU faculty and staff to enjoy appetizers and new menu items as part of their annual showcase.
"It's a chance for the guests to come see our catering if they haven't gotten the chance," Theresa Burckhard, Catering Manager at WSU, said. "We kind of do more elevated things that may not normally be on our menu."
Wichita State has been a client at Chartwells Catering since 2017 and provides the campus with its dining and catering services.
Chartwells displayed their cooking and catering skills at the showcase with an array of butter boards, smoked salmon and caviar, dessert shooters, and a full bar.
"We always like to do trendy stuff," Natalie Doon, WSU catering director said. "We found the butter boards on TikTok, and caviar is super trendy right now."
For guests who like to stick to the classics, Chartwells also provided a cheeseburger slider and a Coca-Cola bar.
"All of our clients get an invitation," Doom said. "We send out an email blast to everyone on campus, and then we send out invitations to people like local food bloggers and proposed weddings (Chartwells) might have in the future."
Guests could also enjoy signature drinks from the bar, a live DJ, and a photo booth.
"It's really just a fun way to get our name out there," Doom said.
Guests were encouraged to bring canned goods for the Shocker Support Locker. Any guest that brought canned goods received a free drink ticket.
Leave a Comment
About the Writer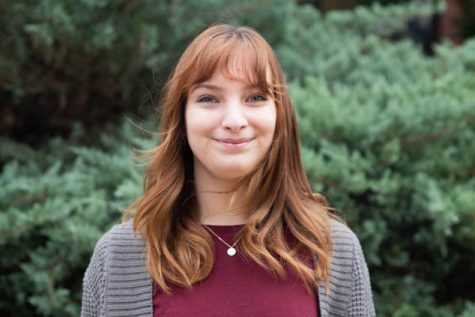 Maegan Vincent, Photographer
Maegan Vincent is a reporter and photographer for The Sunflower.