Earthquakes in Syria and Turkey impact those oceans apart 
The Kahramanmaras earthquake has shaken the lives of 23 million people in Turkey and Syria so far and continues to impact those even outside of the country.
The 7.8 magnitude earthquake was followed by numerous aftershocks which ultimately resulted in the deaths of over 40,000 people.
Wichitans with connections to the region have felt the loss and impact of the earthquake.
Jens Kreinath, Wichita State anthropology professor, has dedicated much of his work to the region. Kreinath speaks to the profound cultural damage that has occurred alongside physical loss.
"We see these sad pictures, but we are missing the stories of the people," Kreinath said. "What are people without their culture? Their habits, their daily routines, their relationships?"
After enduring the loss of their homes and loved ones, survivors of the earthquake are forced to leave their formerly bustling cities behind. Kreinath used a viral image of a Turkish father holding the hand of his deceased daughter, still trapped under the rubble, to illustrate the weight of leaving a former home. 
"Every building has its memories," Kreinath said. "People want to be with their dead, to have some dignity. Hospitals are full and the air smells like the dead. But locals don't want to let go." 
Bayram Yildirim is an engineering professor with most of his family living in Turkey. Unfortunately, members of his family died when the earthquake caused numerous residential buildings to collapse. 
"On Friday, they were able to find the bodies of my cousin and his two sons. On Saturday, his wife and three daughters were also found and buried together," Yildirim said. "As time goes on, the hope for survivors dwindles." 
Yildirim questioned building and infrastructure code enforcement in Turkey.
"Turkey has the right codes written in the law. But who follows up to see if they have been implemented properly?" Yildirim said in reference to building standards. "Turkey has opportunities to improve in that aspect."
Turkey's susceptibility to seismic activity has led to the international community questioning whether damage could have been minimized as well.
"Turkey is constantly under earthquake potential – it is where continents meet," Yildirim said. "We have to learn how to live with earthquakes. We have to become readier."
Stories of the destruction inspired community member Nazir Jesri, a Syrian-American with relatives in Turkey, to take action for the victims of the earthquake.
With fewer resources, sanctions, and a government already in turmoil, Syrian victims are facing the same problem as Turkey with less help.
"The long-term impact is that people are traumatized," Jesri said. "They are already traumatized from the civil war, so now it is beyond what we can imagine."
With the help of his family, Jesri organized a traditional Syrian brunch as a fundraiser for the relief organization Mercy Without Limits. The brunch raised over $23,000.
"We're blessed over here," Jesri said. "The motivation was to get just one more person the shelter they need, to raise one more dollar."
Kreinath stressed the importance of culture and history in the Middle East and the danger it faces. 
"Every culture matters because we can't forget our history," Kreinath said. "If the memory is destroyed, we lose our history. If we don't value these places of memory, we lose cultural heritage."
Leave a Comment
About the Writer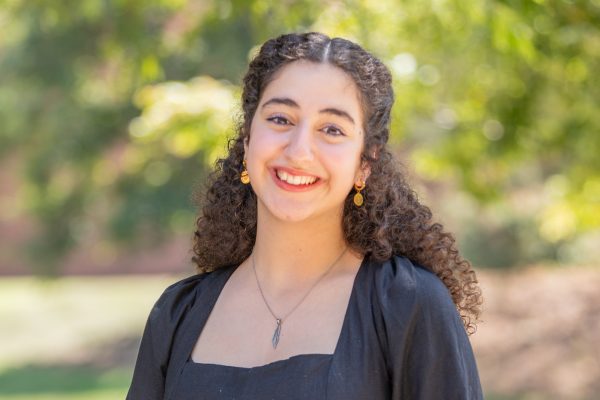 Salsabila Attaria, Arts and Culture Editor
Salsabila Attaria is the arts and culture editor for The Sunflower. Attaria is a health science major.  She previously worked as a reporter and assistant...