Rhatigan Student Center's food forum sparks conversations on food options, service quality
Cultural meals, vegetarian options and dining service quality were all topics at the Rhatigan Student Center's Foodie Forum.
Over free pizza and cookies, students shared their opinions about RSC dining operations on Thursday, Feb. 23. Members from Chartwell Dining Services and Shocker Sports Grill and Lane were there to receive feedback.
"We want to make sure that between dining services and the RSC, we're providing things that our student population likes," Kelly Linenberger, director of marketing for dining services, said.
Several international students wanted more Indian food options. Jaime Kraisinger, senior director of WSU dining services, encouraged students to check out Shocker Dining Hall's new rice bar.
"So we're taking feedback openly … what sauces, what toppings," Kraisinger said. "I have a very limited experience, and we want to accommodate different regions of India."
Kraisinger also shared that all chicken served in Shocker Dining Hall is halal, excluding chicken strips.
Linenberger said that they are open to scheduling a student-based teaching kitchen, where students can share recipes with dining services, either in the RSC or dining hall. The space is also available to student organizations for events.
"We'll provide all the food, and then we can showcase it, share the recipe out," Linenberger said. "Like we just collaborated on doing Black History Month, and we want to make it authentic."
Other students expressed concerns about vegetarian options. Dining hall members shared recommendations, including the black bean vegetarian burger at Freddy's and the power grain bowl at Brkfst & Co.
Participants also brainstormed how to better advertise current vegetarian options.
"I think a poster (in the RSC) would be great to have," Kelly Rowlett, graduate student council member, said. "Also, a lot of the students are on that TikTok, Instagram, so that's a great way to reach out to kids."
Freshman Aiden Hernandez said the RSC primarily offers fast food. Dining service members said that they hope to expand options with a mobile cart next fall.
"Having a healthier, hardier, non-fried food offering is what we're going to look at offering at the cart," Kraisinger said.
RSC's service quality concerned graduate student Hao Yun, who recently encountered half-cooked rice at Panda Express.
"For two days, there were some electrical issues in the back where breakers were flipping," Kraisinger said, "Causing the rice cookers to kick on and off. But we'll definitely follow up."
Dining services members said that they welcomed the feedback.
"While it's not fun to hear things like that, we need to hear it," Rich Reynolds, director of Shocker Sports Grill and Lane, said. "It's our opportunity to correct those situations."
Leave a Comment
About the Contributors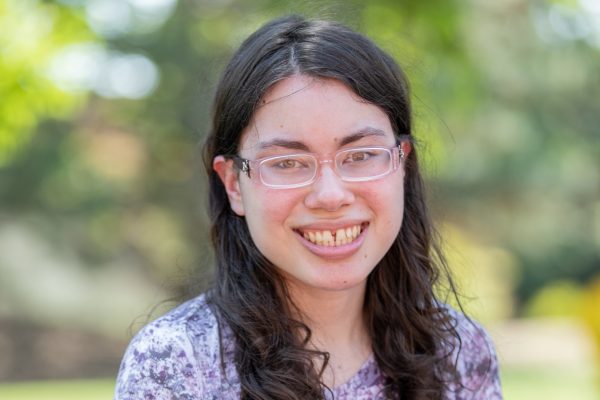 Courtney Brown, Investigative News Editor
Courtney Brown is the investigative news editor for The Sunflower. Brown previously worked as a reporter and assistant news editor.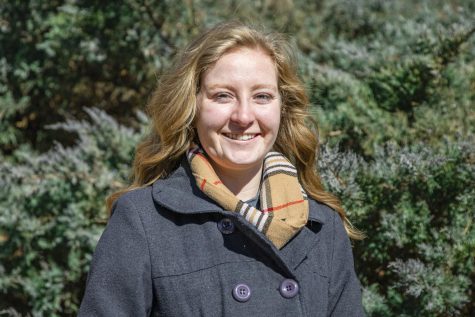 Shelby Parscale, Former photographer
Parscale was a photographer for The Sunflower.