Women's basketball takes down No. 1 South Florida at conference tournament
An 8-0 run in the first quarter set the pace for the women's basketball team. The women led for the rest of the game and beat No.1 seed South Florida 65-53 in the quarterfinals of the American Athletic Conference Championship Tournament. 
The Shockers will play in the semifinals tomorrow which is a first for the program since joining the AAC. 
"Today I just thought our team played extremely hard and all of our kids played with a lot of passion. We were on the floor for every loose ball," head coach Keitha Adams said. 
South Florida has three players in its starting lineup who average over 10 points a game. Junior guard Sammi Puisis averages about 16 points per game and shoots 61% from the 3-point line. 
This afternoon, the Shockers limited her to two points. Puisis scored 26 points against Wichita State and was 4-11 from the 3-point line in Charles Koch Arena back in January. 
Adams said she told her team before the game that they need to get Pusisis off the 3-point line. 
"You need her shooting two's and not 3's because she's so good at it," Adams said. "Whoever is guarding number three,  she needs to be able to smell what you ate for breakfast this morning. You need to be up on her because she's a great shooter." 
The women limited USF to 26% shooting from the field and 18% from the 3-point line in the first half. Senior forward Jane Asinde also scored seven crucial first quarter points to build up a lead before halftime. 
Asinde led the team in scoring with 20 points and eight rebounds. Dean scored 14, 11 of which came in the second half. 
USF's All-Conference forward Carla Brito, guarded Asinde during the game. Asinde said she had confidence throughout with taking the ball to the basket. 
"I felt like I could take the ball to her or post her up and so I did what I had to do," Asinde said. 
The Bulls made an 11-0 run down the stretch in the third quarter to cut Wichita State's lead to two so Adams called a timeout. 
"I wanted to stop that run and I didn't want them to get really rolling and then after that timeout  we responded well and we went back and made our run," Adams said. 
Graduate student guard Curtessia Dean hit a three to put the Shockers in the lead by five and then scored nine straight to push Wichita State's momentum up again. 
Dean, who is a transfer from Seton Hall, had never scored a point in a conference tournament until the win against USF. 
"It means a lot knowing that I'm a big part of the offense and so this game, I knew I had to step up in order to get what I wanted to go after before I get done playing," Dean said. 
The Shockers maintained its lead for the rest of the game. In preparation for tomorrow's semi-final game, Adams told her players to "play angry", a saying that was often said by former Wichita State All-American Antoine Carr during the men's 2013 run to the NCAA Final Four 
"So in the locker room, we were happy about what happened, but walking out the door, it's time to turn the page because this season now is 40 minutes," Adams said. 
The team will play Houston in the semifinals tomorrow at 4 p.m. 
Leave a Comment
About the Contributors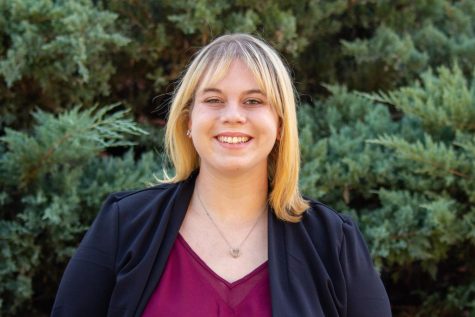 Emmie Boese, Reporter






Emmie Boese is starting her fourth year on The Sunflower's staff. Boese previously served as sports editor and opinion editor. Boese is majoring...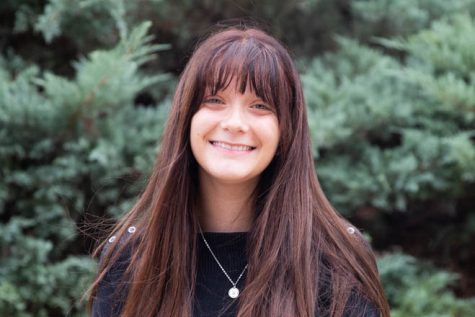 Madeline Bell, Photographer











Bell is a second-year photographer for The Sunflower. A sophomore, Bell is majoring in education with a focus on history and government...