Office of Disability Services hosts game night based in Deaf culture
The room was mostly quiet, except for bursts of laughter and the motions of sign language during a Deaf culture game night.
The Office of Disability Services (ODS) hosted a game night on March 24, welcoming all students to practice American Sign Language and play games rooted in Deaf culture.
Kelly Adams, the ODS senior sign language interpreter, organized the event. She hoped to provide deaf and hard-of-hearing students the chance to form relationships.
"We're just trying to provide a comfortable space where people can gather, learn their language, hopefully build relationships and be able to communicate with these people," Adams said.
Shauna Leuci and Grace Wigley, two Deaf members in the Wichita Deaf community, led the games.
"We just came to hang out with these cool people," Leuci signed in ASL.
Maddie Fields attended the game night. Since Fields is an ASL tutor for the Office of Student Success, she hoped to be a friendly face for students she knows.
"They feel better about coming if they know someone," Fields said. "And it's just always a good experience to see people here and practice sign and have people meet the Deaf community members."
For the elephant game, participants stood in a circle. When cued, a participant extended their arm like a trunk, and those beside them cupped their ears like an elephant.
If a player didn't react correctly, they were out.
"I love the elephant game," Fields said. "It's fast and fun."
Other games included an ASL alphabet story game and a visual telephone game, where participants stood in a line, turned around and signed a message. Attendees also played Charades, using gestures and expressions instead of signing.
Telephone and Charades ranked as Wigley's favorites.
"I like to see how all the expression and everything changes as it goes through," Wigley signed. "And then also charades because I really like acting things out."
Besides playing games, attendees also learned deaf history. Adams spoke about the oralist movement, which advocated teaching deaf people by speech and lip-reading instead of sign language.
Adams said this movement, promoted by Alexander Graham Bell, contributed to the oppression of deaf people.
"In public schools, you would have teachers slapping hands with rulers because these little kids signed … and would make up their own sign language," Adams said.
Adams also said differences between ASL and English can cause deaf people to write differently.
"(ASL) has a different syntax," Adams said. "And in ASL, because it's visual, the signs don't represent any English phonemic element … So the way (ASL signers) write is going to be patterned more towards American Sign Language versus English."
Leuci and Wigley said they hoped attendees enjoyed being immersed in Deaf culture.
"(I hoped they enjoyed) that they had the opportunity to hang out with us cool Deaf people," Leuci said, "and learn some sign language and facial expression, learn about the Deaf world and Deaf culture."
Adams hopes to host similar events in the future. Those interested in learning more about Deaf culture can attend events offered by the Wichita Associations of the Deaf.
Fields, who plans to add a second major in ASL in the fall, also recommends taking classes with Lorita Slieter, a deaf teacher at WSU who teaches ASL and Deaf culture.
Leave a Comment
About the Contributors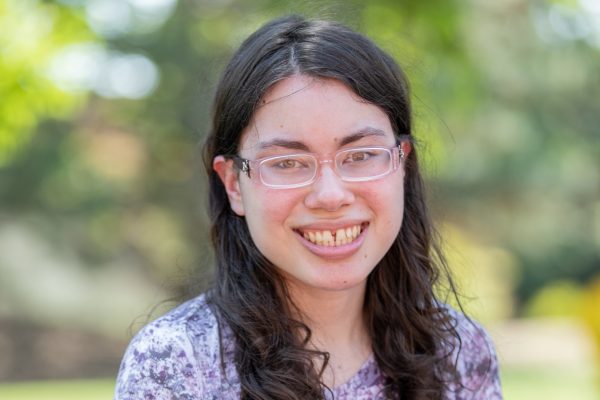 Courtney Brown, Investigative News Editor
Courtney Brown is the investigative news editor for The Sunflower. Brown previously worked as a reporter and assistant news editor.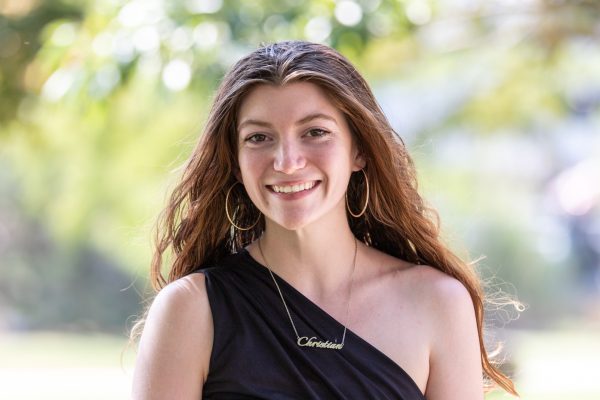 Kristy Mace, Photo Editor
Kristy Mace is the photo editor for The Sunflower. She's majoring in psychology. Currently a junior, Mace hopes to go on to get her Ph.D. and become a...