'We need some representation here:' Indigenous students create organization to foster community
A new organization on campus plans to provide a space for indigenous students to connect and share their experiences. The Indigenous Student Collective held its first meeting on March 22 to write a constitution and start planning future events.
"We need some representation here," Alicia Gangone, founder and master's student, said. "The only club available was the American Indian Science and Engineering Society."
Gangone's Sisseton-Wahpeton Oyate identity and education at Haskell Indian Nations University in Lawrence contribute to her mission to bring indigenous students together. 
"If you're coming off of a reservation, you feel terrified because all you've ever known is your people," Gangone said. "When you can go to a university and know there's an organization that is specifically made for you, you're more willing."
Creating a safe space for discussion and education is a priority for the group. Gangone hopes that non-indigenous students attend and learn as well.
"There's also that section of people who are not native and have some ignorant thoughts that kind of need some correcting," Gangone said. "I would hope that through these discussions on campus, people will be able to be a little more informed as well as curious about what it is we have to offer."
ISC is still in its early phases in terms of planning, but Gangone looks forward to spreading the word so that students can participate in the events she has in mind.
"I'm working with the Wichita Intertribal Powwow Council, which is a fresh group that wants to bring back powwows that used to happen here in Wichita," Gangone said. "My hope is that natives who attend here will have families in the area that can work with the organization to bring back that powwow."
A powwow is a traditional gathering that includes music, dance and celebration of indigenous culture.
Another central goal is to dismantle stereotypes and misconceptions about indigenous students. Gangone said that many students complete their university education without being exposed to the indigenous history and culture of the land they are on.
"We surround you. We're present, and we're just looking for places to stay safe and be ourselves," Gangone said. "There is a diversity of people here already, and we're a part of it."
Gangone works alongside Trang Bui, assistant director at the Office of Diversity and Inclusion, to bring ISC to life. For Bui, ISC's goals coincide with her work in education.
"My purpose in work in education has always been to serve all students, especially looking at the missing voices at this university and how I can elevate them," Bui said. "While I don't have the same cultural identity, I want to be an ally to help create a safe space for them. Knowing the history of our nation and of colleges really pushed me to support and help."
Bui hopes that providing a safe space for indigenous students will have a lasting impact outside of ISC's meetings.
I just want for our students to have a space on campus where they can truly be who they are," Bui said. "But also to inspire the next generation to continue going through higher education and continue adding to the culture." 
Both Gangone and Bui hope that ISC can be a driving force in inspiring university administration to improve education and celebration of indigeneity.
"If community members can reach out as far as they have, the administration can too," Gangone said. "I want to see administration participate themselves." 
Leave a Comment
About the Contributor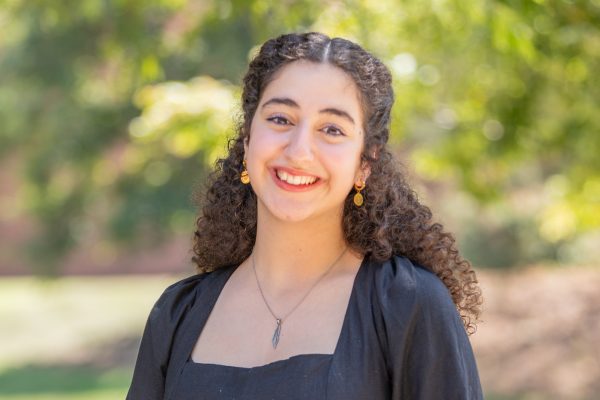 Salsabila Attaria, Arts and Culture Editor
Salsabila Attaria is the arts and culture editor for The Sunflower. Attaria is a health science major.  She previously worked as a reporter and assistant...