Softball beats No. 2 Oklahoma State, avenges last season's loss at home
This season, the softball team continues to break records and beat nationally ranked teams. This evening, the women did just that by recording the highest ranked win in school history. 
The Shockers beat No. 2 Oklahoma State 8-7 at Wilkins Stadium in front of a sold out crowd. 
Wichita State ranks in the top 20 on the NCAA's rating power index list. The index list is based off of a team's winning percentage, average opponent's winning percentage and an opponent's win percentage against other teams. An RPI ranking is vital for a team especially if they do not win their conference tournament. 
"Rankings are rankings," head coach Kristi Bredbenner said. "It is what it is. For me I care more about our RPI and just counting to try and elevate and maintain that." 
Wichita State started off on a hot streak by putting four runs on the board in the second inning. Freshman Sami Hood started off the scoring with a solo shot.
OSU trailed by one run after scoring three in the third. The Cowgirls scored two in the top of the fourth and led 5-4 However, the Shockers took back the lead in the bottom of the fourth. 
It all started when senior Zoe Jones reached base on a throwing error from OSU. Junior Lauren Lucas then advanced to third, leading junior Addison Barnard to score. 
The Cowgirls committed their second error of the game which gave senior designated hitter Lauren Mills an opportunity to reach base. Jones and Lucas reached home, giving Mills two RBI in the fourth. 
The Shockers ended the fourth with four runs after freshman Taylor Sedlacek hit an RBI single, scoring freshman Sierra Hoekstra who came in as a pinch runner for Mills. 
The Cowgirls added two more runs in the fifth. After that, the game remained scoreless. Sophomore lefty Alison Cooper pitched a scoreless sixth inning. Junior right handed pitcher Lauren Howell came back in in the top of the seventh and closed it out for the Shockers. 
Howell got the start in the circle for Wichita State and pitched 4.2 innings. She struck out two, walked three and allowed five hits and five runs. Cooper came in for Howell in the fourth. Cooper struck out one allowed five hits and two runs. 
In order to maintain a successful season moving forward after a win against OSU, Bredbenner said her team has to remind themselves that they are capable of competing with nationally ranked opponents. 
"The bottom line is that's gotta give you enough confidence to kind of go back and think about that game and what you did well and use that as kind of a highlight reel for your program," Bredbenner said. 
The softball team will resume conference play at Memphis on April 6 at 6 pm. Their next conference home series is against Houston and begins on April 14 at 6 pm. 
Leave a Comment
About the Contributors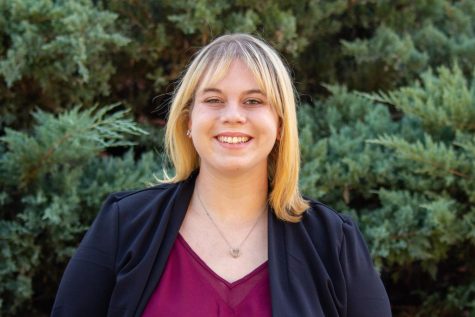 Emmie Boese, Reporter






Emmie Boese is starting her fourth year on The Sunflower's staff. Boese previously served as sports editor and opinion editor. Boese is majoring...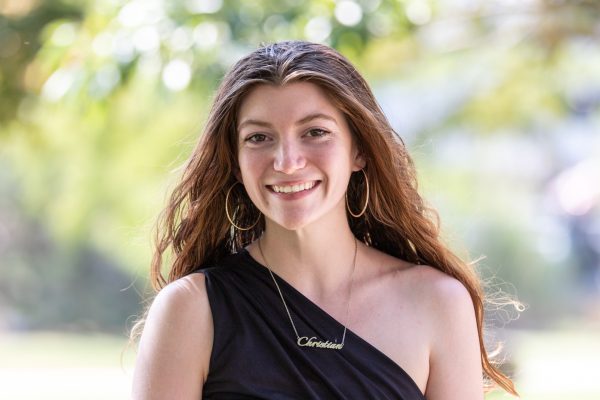 Kristy Mace, Photo Editor
Kristy Mace is the photo editor for The Sunflower. She's majoring in psychology. Currently a junior, Mace hopes to go on to get her Ph.D. and become a...