Poetry slam brings artists together
After students shared their poems, the audience snapped in appreciation during a poetry slam on Wednesday.
The poetry slam, hosted by the Student Activities Council (SAC), allowed students to share their poems onstage. Participants could sign up in advance or volunteer that night.
Tessa Nolen, a biomedical engineering student, decided to participate in the poetry slam because she hadn't found other opportunities. Nolen said her spoken word poem, "Run Searching," was inspired by a dream.
"It's a rethinking of how people pass," Nolen said. "Basically, like the death and life of people and how to rethink that."
Brenda Blasetti, an international student, had previously performed poetry in her home country, Argentina. Sharing a poem written in English was a first for her.
"This is my first time reading my poetry in English, so it's a little bit (terrifying)," Blasetti said.
Blasetti's free verse poem, "Serendipity Trilogy," was about how social media algorithms can sometimes have unexpected results. She later read another poem in her native language of Spanish.
Other attendees came to support friends or listen to poetry. Casey Henderson, a sustainable engineering major, said she wanted to gather inspiration from other artists.
"I've been catching (Henderson) write in the middle of the night," marketing major Aliah Thomas said. "It's kind of crazy. And then we saw this and we're like, 'Oh, we have to go.'"
Henderson said she writes poetry frequently.
"I've been delving really hard into poetry lately," she said. "It sparks something in me. So I'm really excited for tonight. Also, Friday's my birthday, so it's like a little birthday outing."
Henderson later volunteered to read her untitled poem, which discussed worries in a relationship.
Toward the end of the event, Tim Henkes, the SAC arts and culture chairperson, thanked attendants for coming.
"This is a larger turnout than I expected," Henkes said. 
Poetry was shared from a wide range of artists, featuring topics both personal and impersonal. Leonidah Chepkoech shared a poem, "The American Dream," after which she announced that the piece was completely written by AI service Chat GPT. The ability to volunteer on the spot allowed more people to share their art. 
"There's not really a lot of poetry slams that I found in Wichita that are sort of open mic style," Nolen said. "I've always wanted to do one."
Leave a Comment
About the Contributors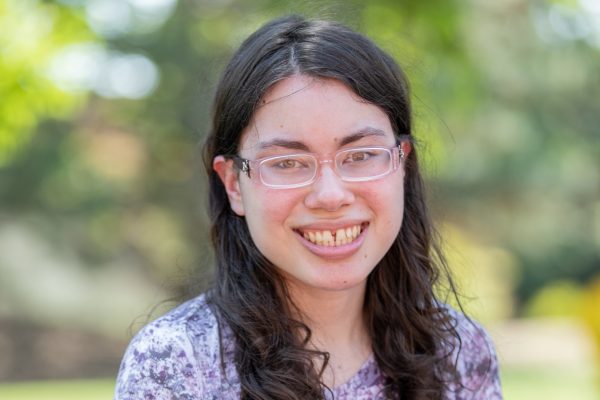 Courtney Brown, Investigative News Editor
Courtney Brown is the investigative news editor for The Sunflower. Brown previously worked as a reporter and assistant news editor.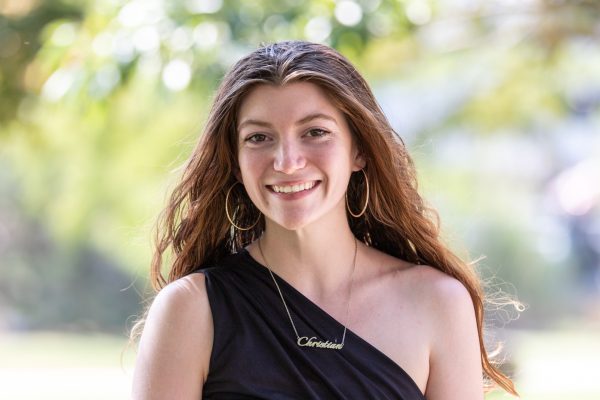 Kristy Mace, Photo Editor
Kristy Mace is the photo editor for The Sunflower. She's majoring in psychology. Currently a junior, Mace hopes to go on to get her Ph.D. and become a...