WSU to increase tuition for business school program
After not seeing a tuition increase for nine years, those looking to enter Wichita State's Executive Master of Business Administration program will see a $9,000 increase — from $38,000 to $47,000. The increase will take effect this year.
In the Kansas Board of Regent's legislative packet, Wichita State's justification behind the increase is to "off-set rising costs to operate and deliver the program which includes student course materials and textbooks, food for in-person class days, and salary and fringe expenses."
President Rick Muma presented the proposal to the regents on Wednesday, April 19, and they approved it.
In the fall of 2023, the university expects to enroll 20 students in the 18-month program. The $47,000 tuition would only be paid once.
Currently, Wichita State does not have a cohort of students enrolled in the program to seek feedback from, but the university did ask for feedback from eight individuals who plan to enroll in the program.
As stated in the legislative packet, "no one expressed reservations about the possibility of paying higher tuition since the proposed tuition increase was still significantly lower than alternative EMBA programs and includes a strengths-based executive coaching component."
In the U.S., the average EMBA tuition cost sits at $113,000 but ranges from $40,000 to $392,000.
From 2018 to 2022, the WSU EMBA program produced 12 graduates, all from 2021.
To read more about the reason behind the tuition increase, visit page 54 of the Kansas Board of Regents legislative packet.
Leave a Comment
About the Writer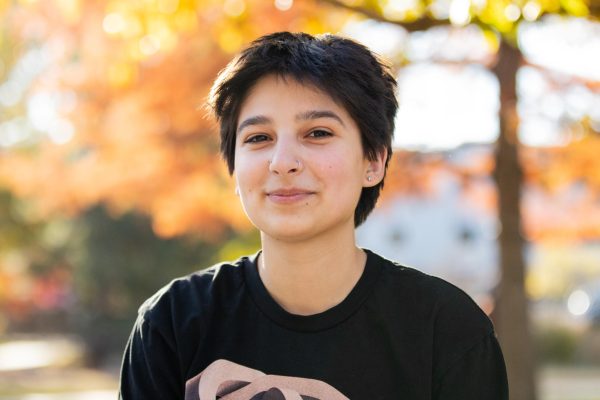 Mia Hennen, Editor in Chief
Mia Hennen is the current editor in chief for The Sunflower. Before becoming editor, Hennen was the news/managing editor. They are a junior at Wichita...