Clinical psychology student runs for Wichita school board, prioritizes mental health curriculum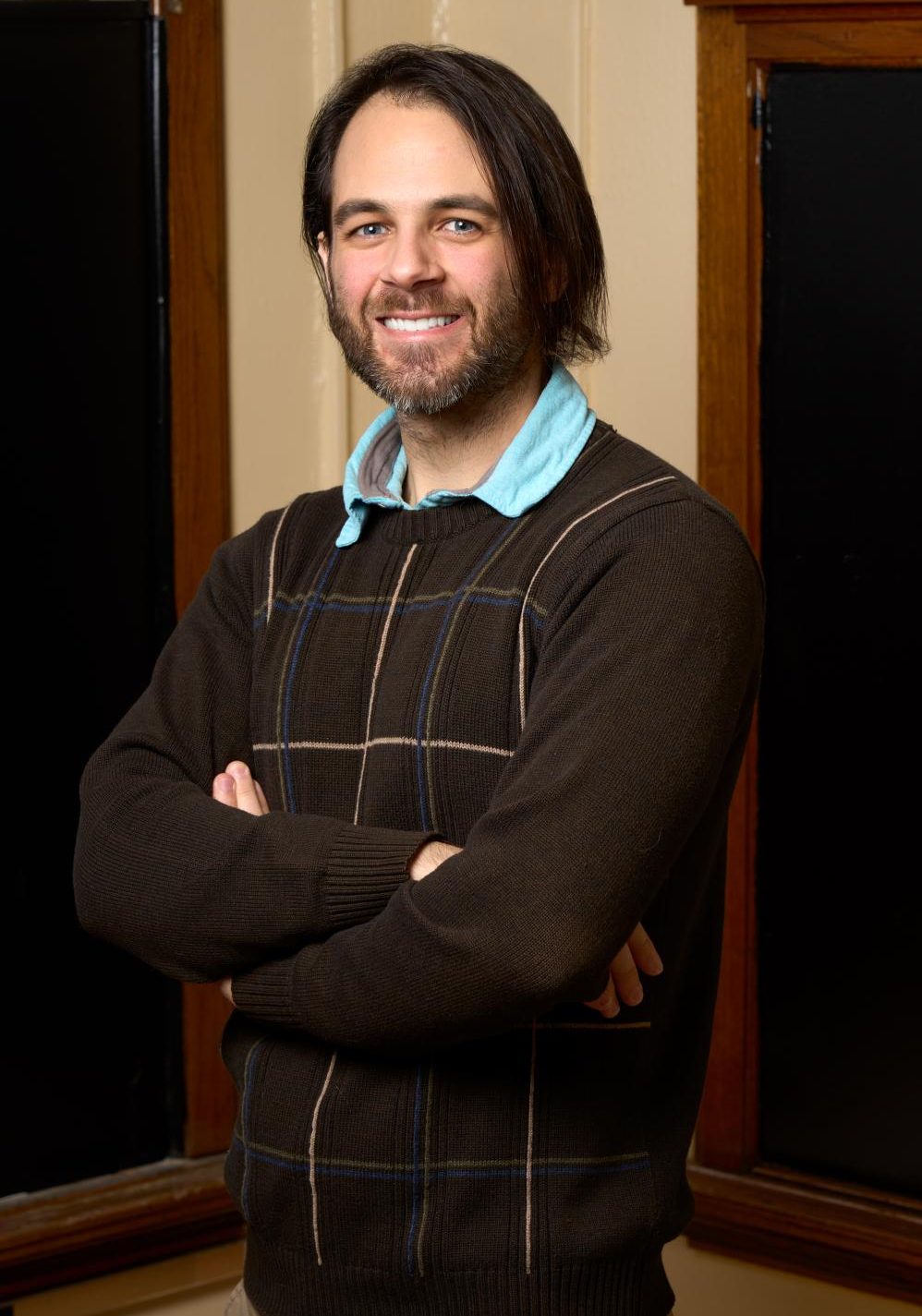 As a doctorate student in clinical psychology, Jesse Borosky said education is important to him — a value that
motivated him to run for the Wichita school board.
Boroksy filed to run for the at-large district seat in March, becoming the first Wichita State student to enter the race this year. Ngoc Vuong, a community psychology doctorate student at WSU, plans to run for the District 3 seat.
Borosky became interested in getting involved in local and state politics after working with the Kansas Green Party, a sustainability-motivated party. As a pediatric psychologist, Borosky helps a wide age range of children and adolescents.
If elected, he hopes to address students' mental and behavioral health.
"With our youth, there's been unfortunate high levels of mental health problems," Borosky said.
A Pennsylvania native, Borosky attended Marywood University, double majoring in psychology and philosophy before earning his master's degree in psychology. He started Wichita State during the pandemic and is in his third year of the doctorate program.  
His interest in Acceptance and Commitment Therapy drew him to Wichita State. The therapy, which teaches individuals to accept unpleasant emotions, has been incorporated into the Accept, Identify, Move curriculum used in Illinois schools.
Borosky said he would promote that curriculum to address students' mental health.
"(Acceptance and commitment therapy has) been shown to be effective at things like depression, anxiety, OCD-related disorders," Boroksy said. "We're even seeing things like test grades (improve)."
Boroksy also supports the DNA-V curriculum, which educates children on mindfulness and acceptance in U.K. primary schools, though he said research on its effectiveness in U.S. classrooms should be done first.
Borosky's past experiences in education and mental health are rooted in pediatric psychology, working with educators and in school and health care settings. Currently, he helps students with ADHD manage their behaviors during an afterschool program.
"I've dealt with difficulties with my own psychological health," Borosky said. "It feels really rewarding to speak with teenagers who are having their own difficulties."
Robert Zettle, Boroksy's faculty adviser, described Boroksy as "thoughtful" and "civic-minded," saying the doctorate student has always been interested in children's well-being and education.
"I would hope and think that his background and familiarity with psychology would help inform approaches that would be taken to address some of those (mental and behavioral health) issues," Zettle said.
Considering intersectionality
Besides mental health, Borosky said intersectionality is important when considering children's needs. He touched on the criticism of educating students on racism. 
"We need to let students know about this (racism in U.S. history), so … we can prevent these things from happening more in the future," Boroksy said.
Borosky also discussed nationwide book bans targeting LGBTQ content and the harsher disciplinary measures that students of color face.
"LGBT folks are having a very difficult time with mental health right now because of all of those kinds of attacks against them," Borosky said. "And we see that individuals of color are very typically the ones that are going to be removed or expelled from school … than we would see with white children."
Student behavior and connection
When asked about concerns on student behavior, impacted by COVID-19 and otherwise, Borosky said overcrowded schools, exhausted teachers and lack of connection can all contribute to misbehavior.
He believes introducing mental health classes would reduce poor behavior, improving students' emotional intelligence, interactions and academic learning.
"It should almost be mandatory, just learning how to be with others," Borosky said.
Borosky said school board members and other officials should forge genuine connections, something he thinks he's been able to do already as part of WSU's psychology program.
"It's important for officials like me, or any of the other members of the board or people who are running to get out into the community and create a … genuine connection," Borosky said, "one that where we're in the present moment with that person."
Research-based approach
The doctorate student values an empirical, research-based curriculum, which he values in the school board's pilot program for a new math curriculum.
"(If) this new one is improving our students … I think that is going to be a reasonable point to push forward," Boroksy said.
Borosky said it's important to be aware of the Kansas bills that "undermine our public education system."
Throughout 2023, lawmakers have proposed various education bills. In March, the Kansas House passed a bill that increased teacher pay and special education funding, while also creating a voucher program. Opponents of voucher programs call them an attempt to defund public schools.
"I can't necessarily change (the stage legislature) myself as an executive member of a local government," Borosky said, "But I can … come up with creative ways to help manage these problems."
Campaigning as a doctorate student has kept Boroksy busy: He attends school board meetings and appears at political events like WEALTH Day in Topeka, all while in his third year of studies — often the program's hardest stage, he said.
Though he won't graduate for a few years, he finds balancing both responsibilities worthwhile.
"By both continuing my own education and doing what I can to enrich the education of those in our city, I am adhering to my values in the best way that I can," Borosky said.
Other school board candidates who have filed include Melody McCray-Miller, a WSU adjunct professor who has previously served as a Democratic Kansas state representative and Sedgwick County Commissioner, and Jacob Baak, a Republican retired aircraft mechanic and pilot.
The primary elections are on Aug. 1, and the general elections are Nov. 1. For more information on Boroksy, visit his Facebook page.
Leave a Comment
About the Contributor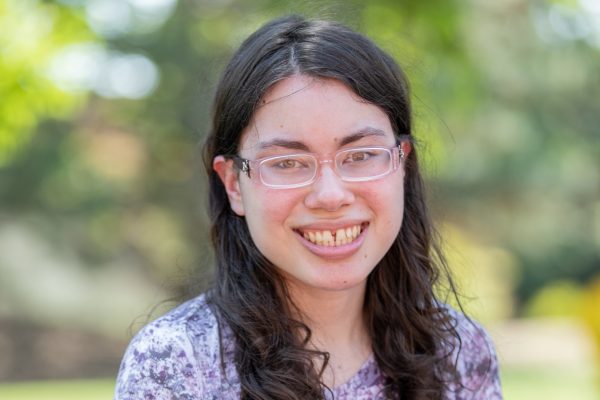 Courtney Brown, Investigative News Editor
Courtney Brown is the investigative news editor for The Sunflower. Brown previously worked as a reporter and assistant news editor.