Student reflects on nearly losing family to tornado a year ago
Chloe Ciecko's parents and brother were trapped in the Dr. Jim Farha Andover YMCA when word of a tornado reached the center a year ago.
"I was the only one in my family who was not there at the Andover Y," Ciecko, a Wichita State junior, said.
On April 29, 2022, the EF-3 tornado tore through south-central Kansas, leaving damage to homes, community centers and more.
Ciecko, who was babysitting at the time, moved the kids she was watching to their basement and read stories to pass the time as tornado sirens rang. 
Not far off, the tornado destroyed the YMCA, leaving only a hallway and the locker room where Ciecko's family and others sheltered.
Back at the basement where Ciecko waited, the sirens soon faded and the childrens' parents returned home. While talking with them outside — with the tornado receding but visible on the horizon — Ciecko received a call.
"I just hear a panicky voice of like, 'the Andover YMCA is gone. The roof is gone. Our car's gone. You need to pick us up,'" Ciecko said.
The call wasn't Ciecko's mother's first attempt to reach her daughter. She was on the fifth or so attempt when the call finally went through.
"As soon as I got that phone call, I just kind of jumped right away into action, and I stayed pretty calm," Ciecko said.
During the 10-minute drive to pick up her family, the sky went from dusk to pitch black. In the dark, Ciecko searched for her family, who had to crawl under debris and cars to get out of the building turned to rubble.
"I got them in my car, and then when we got home, we were all just really, really shaken up," she said. "From what they told me, it was just a really close call."
Ciecko said she and her family all handled the stress differently, from making jokes to help cope to sitting silently.
Looking back, Ciecko said in the weeks following the tornado, she and her family talked little of what happened but "quietly recognized" everything that had happened — the events being too much to relive.
"It was a solemn reminder for us of how important it was just to enjoy each other's presence and enjoy each other as a family," Ciecko said. "In one night, I was almost the only one in my family left."
When she sees a thunderstorm approaching now, Ciecko said it can put her on edge.
"I think I get the sense that 'Oh, my family might be in danger,'" she said. "Even though I know it's just a thunderstorm, but just feeling the air charged up with that weather."
The Cieckos still live together in the same house close to Andover, Kansas. And although their home was not impacted by the tornado, many nearby lost most – if not all – of their homes. 
"I still think it does have a lasting impact on us, both as a community and individually," she said. 
With peak tornado season nearing for the midwest, Ciecko urged individuals to take a tornado warning seriously.
"Please take this seriously," Ciecko said. "Go and seek shelter in your basements … It's not some kind of entertainment to go watch."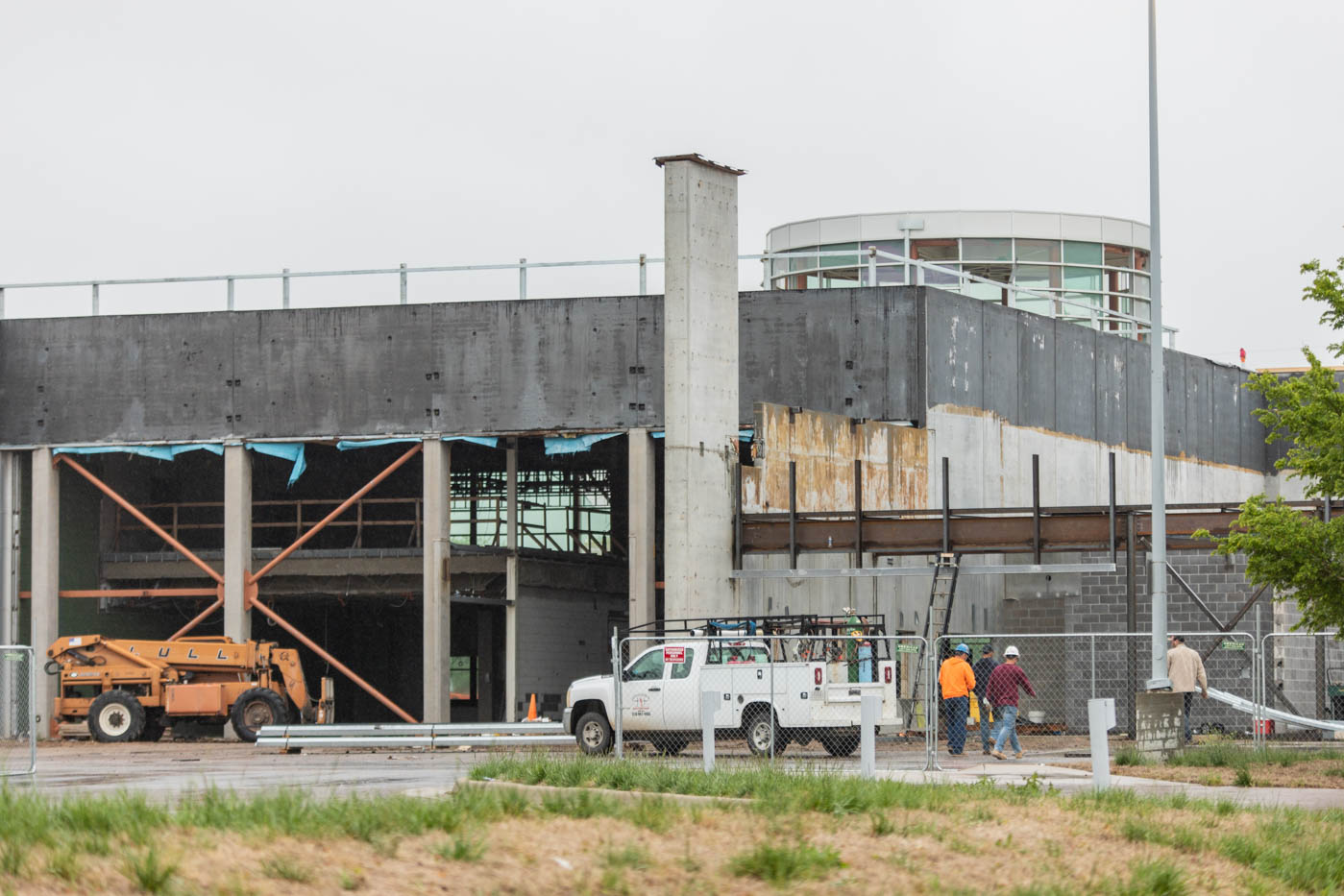 Leave a Comment