'Life after college': Senior lays path for a career after graduation
After immigrating to the United States as a child, Wendy De Loera dreams of making her parents proud by being the first in her family to graduate college. 
"I always knew that college was something that I wanted to go to," De Loera said. "I knew that college would set me in the right direction."
De Loera, a Rudd and Kansas Hispanic Education Development Foundation scholar, will graduate in the spring with a business administration bachelor's and a minor in law. Through extensive campus involvement and professional development, De Loera said she found her passion for mentorship and leadership.
"I knew that a lot of my passion laid in helping first generation (and) diverse students find their way," De Loera said.
De Loera talked about the professional connection she made with her former manager, Vicki Whisenhant, during an internship at Spirit AeroSystems that solidified her drive for business.
"An important thing that Wendy and I discovered together was it's important to make sure that as you're starting out, the more clarity you have on what you enjoy the better," Whisenhant, now executive director of human resources at WSU, said.
While at Wichita State, De Loera assisted in developing multiple programs such as the Latinos Lead program, the Wichita Pro Bono Immigration Clinic, and the Student Advocacy Organization.
De Loera thinks developing professional connections as a student helps with the transition to being a full-time working adult. Programs like Latinos Lead connect students to mentors and working professionals who can help career development.
"We really needed a program that helps students develop professionally (and) make that seamless transition from college to the workforce," De Loera said, "taking what we want to do with our lives, but really setting us up for our life after college, not just in college." 
She served as an intern in the Office of Diversity and Inclusion and at the Congressional Hispanic Caucus Institute in Washington D.C. and soon she'll be moving to a full-time position at Spirit AeroSystems. 
"I think most importantly, it was the network that I established while here at WSU, networking was a huge factor in me being able to get this job," De Loera said. 
De Loera attributed her success at WSU to the programs and services offered.
"The way that WSU set me up and my journey here it's the reason why I am who I am," De Loera said.
View Comments (2)
About the Writer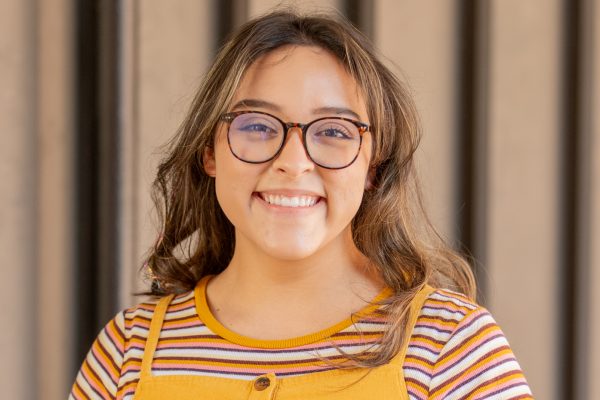 Isabel Ordoñez, Reporter
Isabel Ordoñez is a second-year news reporter for The Sunflower. Ordoñez is a transfer student from western Kansas, she's a senior at Wichita State majoring...