'If it scares me, I know I should do it': Nursing grad reflects on academic, emergency room experiences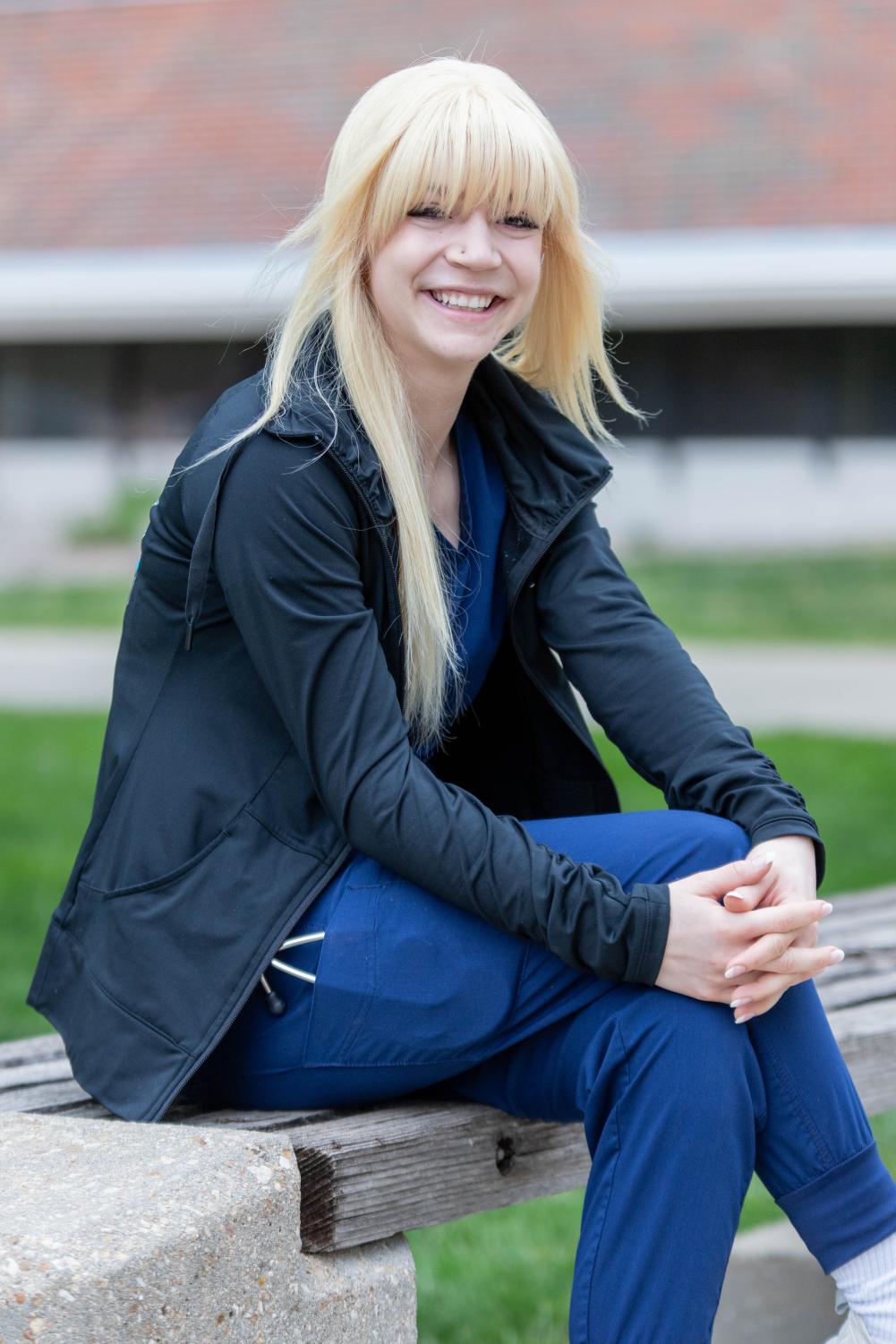 Candice Reimer hungers for knowledge — it's the driving force of her life. 
Whether absorbing textbook content or enrolling in more rigorous classes, the WSU nursing senior enjoys challenging herself, especially if her goals seem frightening. That's why she decided to pursue a career in nursing, and how she found herself working in the Wesley Emergency Room (ER) in her senior year.
A Mead, Kansas, native, Reimers started dabbling in medicine in high school, taking advanced courses like anatomy and physiology before becoming a Certified Nursing Assistant (CNA). Reimers developed an affinity for school and nursing through her coursework, becoming fascinated with the content.
"As weird as that sounds, I love reading my textbook for hours and getting into it and writing notes," Reimer said. "(It) might sound insane to some people, but it's my happy place."
Reimer threw herself into every certification program she could before enrolling at WSU. It wasn't long before she received an offer from the Wesley Hospital for an ER position. 
ER nurses are typically tasked with assessing the severity of a medical issue, rooming patients, and providing life-saving care, all with only a moment's notice. The job and its responsibilities intimidated Reimer, but she used her fear and accepted the role.
"If something scares me, then I know I should do it," Reimer said. "It's a rule that I made with myself."
While challenging, Reimer felt excited and prepared for the patients and situations she would encounter. While some days were unbearably difficult, Reimer found that her dedication in the classroom would pay off, especially in hectic or emotionally charged situations.
"Eventually, all that knowledge that you pulled from those books becomes that second-nature instinct," Reimer said.
Medicinal knowledge and quick thinking aren't the only skills in Reimer's toolbox — kindness, compassion and empathy are also important in the emergency room. Reimer was reminded of this, and the importance of her role as a nurse, after a particularly meaningful interaction in the ER.
While working late one evening, a pregnant woman came to the emergency room with contractions. She was visibly distressed, and Reimer volunteered to escort the patient to the labor and delivery unit.
"I'm wheeling her up there, and she starts to cry. She says 'I'm here because my partner was hitting me'… I can see she's freaking out," Reimer said. "So we stopped in the middle of the hallway … and I get to sit with her and hold her hand."
After settling the patient in the labor and delivery unit, and ensuring that no unwanted guests would disturb the patient, Reimer realized her role puts her in a unique position to be there for those most in need.
"I didn't make it better, necessarily. I didn't fix anything, but I got to be there," Reimer said. "It was a terrible, terrible moment, but also, that was the moment I was like, 'I got to do that. No one else gets to do that. I've got to be here for her.'"
Reimer has recently accepted a full-time position post-graduation with Wesley in the cardiac and neurology critical care unit. With new overseeing physicians and opportunities, she's excited for the opportunity to grow and learn while pursuing her passion.
"There's always something that I've never heard of out there, and then I hear about it and then I get to research it (and) learn it," Reimer said. "I'm excited to be in an area that I know I'm always going to have a challenge coming at me."
Leave a Comment
About the Contributors
Allison Campbell, News Editor





Allison Campbell is the news editor for The Sunflower. A South African native, Campbell is a junior pursuing a journalism and media production...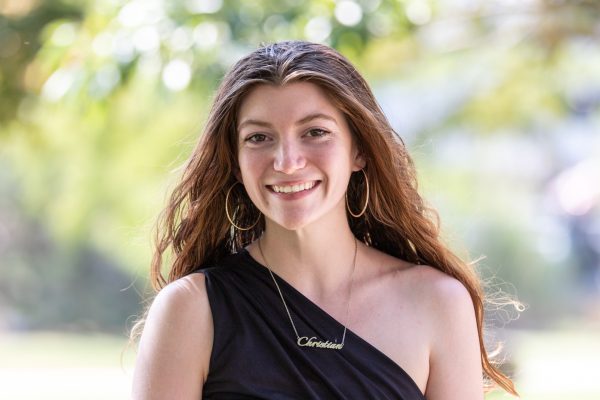 Kristy Mace, Photo Editor
Kristy Mace is the photo editor for The Sunflower. She's majoring in psychology. Currently a junior, Mace hopes to go on to get her Ph.D. and become a...