Wichita State alum promotes entrepreneurship through pageant competitions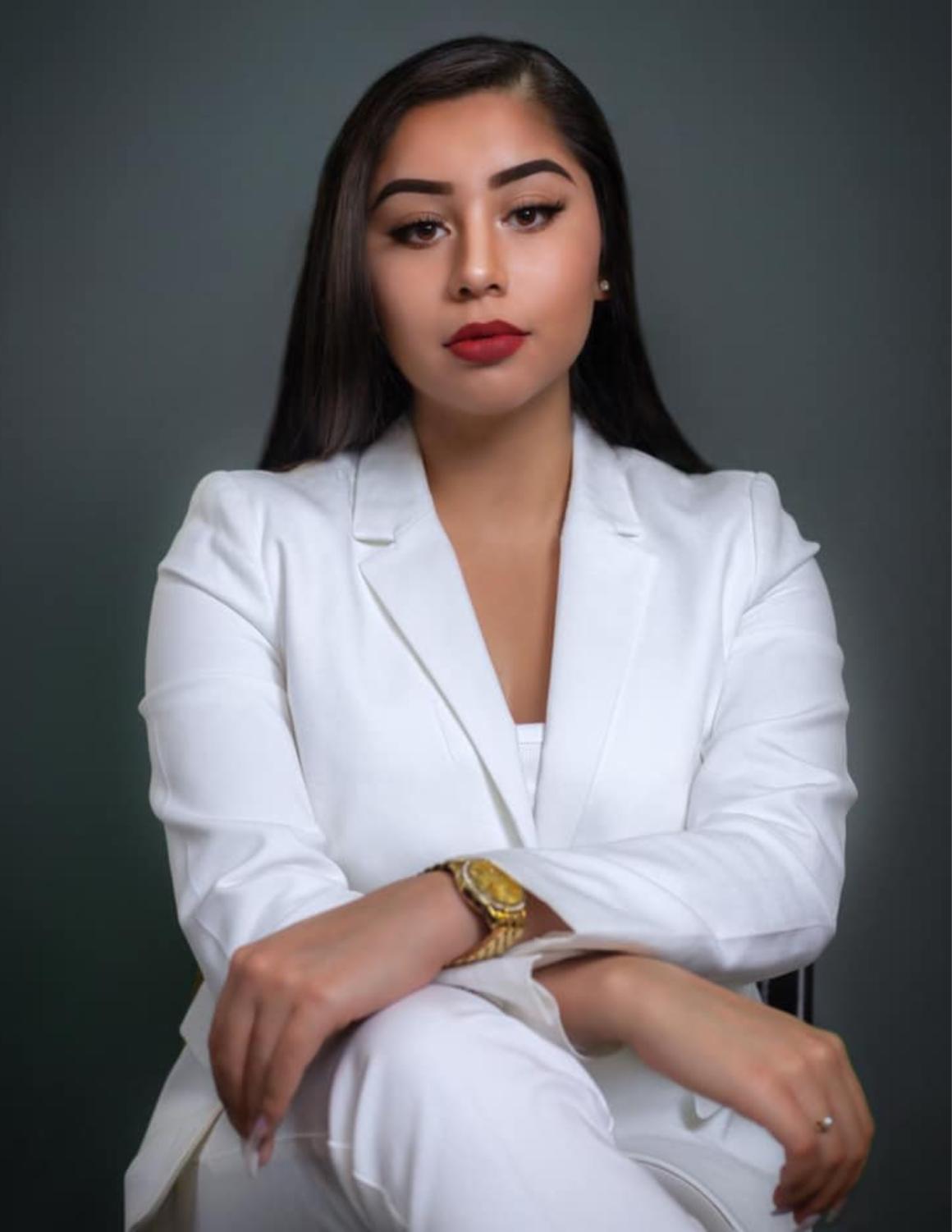 Growing up, Michele Valadez said she didn't see Miss USA pageant contestants that looked like her. After being crowned Miss ICT 2023 in March, Valadez is eligible to compete for Miss Kansas USA — the same pageant system where she hadn't felt seen as a child.
If she wins, Valadez would be the second Latina to do so, and the first Latina from the Wichita area, according to Denise Colborn, the local ICT Pageant Director.
"To (win) would definitely be a big step for minorities in the pageant systems," Valadez said. "And hopefully inspire other young women to do it and just take the leap of faith, regardless of their ethnic backgrounds."
The 2021 Wichita State graduate started competing in pageants as a college freshman. Valadez studied entrepreneurship, which she hoped to promote to kids through her pageant work.
"I was like, 'Well, you know, if I enter into a pageant system, that's definitely a great way to capture the audience and just bring in as much awareness as possible to help them succeed in that mission," Valadez said.
Since then, Valadez said the exposure from competing in pageants has been "astronomical," and has had different schools reach out to her about promoting entrepreneurship. When she visits high schools, she helps kids with their business plans and connects them to resources.  
"Now as the reigning Miss ICT, she really is out in the community, making connections and building partnerships, and making individuals aware of the pageant and her title," Colborn said.
Valadez also serves on the board of directors of the Create Campaign, a nonprofit that connects minority entrepreneurs to resources and knowledge.
"I just want to see that next set of Fortune 500 leaders come from Wichita, and definitely change the stigma of who can be our CEOs," Valadez said.
Valadez said she "took a leap of faith" when entering pageants in college and first participated in Miss Latina WSU, coming close to the crown. She then competed in Miss Black and Gold, hosted by the Alpha Phi Alpha Fraternity.
In 2022, she won Miss Wichita Latina and was first runner-up in the Miss ICT contest in Wichita
Valadez said winning the Miss ICT pageant this year was something she'd "always dreamed of." Colborn described her as a "very focused and determined" contestant.
"She set her mind to coming back and laying the crown, which is what she's done," Colborn said. 
Valadez said it was "slightly intimidating" that some Miss USA system contestants were "legacy members," with mothers and grandmothers who had also competed. But she said the other participants were supportive, and she focused on her own performance.
"At the end of the day, the mentality once you go into a pageant is you're not competing with anyone but yourself," Valadez said.
Alongside helping kids with their business ideas, Valadez has worked on personal entrepreneurship endeavors as well. She works in community relations at Evergy and is the founder of her own tech start-up around a car dash camera.
As a WSU student, she took another "leap of faith" and applied to the 2021 Women's Innovation Award. With the grant money she won, she created a prototype for a 360-degree dash camera that year.
"By having that 360 (degree) car camera able to see who's driving, what car caused it (the damage), what time did this happen … (car owners can) use all that information to create a police report or an insurance claim," Valadez said.
Valadez worked with engineers to bring her prototype to life. She said communicating her vision with them was a learning process.
"Sometimes a person from the business perspective thinks they're painting the picture (in) a very clear way, when in reality to an engineer, they're seeing things a little more technical," Valadez said. "It was a lot of trial and error, research, and just really trying to learn and being open to it."
After receiving feedback from pilot customers, Valadez is onto her second prototype, as well as searching for another set of engineers to bring her vision to life.
As a young woman in tech, Valadez said she has also encountered challenges due to her age and gender.
"People kind of take those two characteristics … a little bit too to heart, and they won't take you as serious," Valadez said.
Valadez said to gain credibility, it is important to "showcase what we know" to others and come ready to learn.
"You need to come into the room feeling like … 'how can I get to your level of knowledge' or 'what can I do to get better,' and just ultimately being hungry to learn," Valadez said.
Valadez said her business endeavors have taken a "little hiatus" while she commits to preparing for the Miss Kansas pageant on June 17-18.
"Every single day, I'm out practicing whether it's my walk," Valadez said. "I have my friends call me at random times to practice my interview."
After Miss Kansas, Valadez said she hopes to compete in Nuestra Belleza Latina (Our Latin Beauty), a pageant broadcast on Univision that she watched as a little girl.
On the entrepreneurship side, she said she would like to grow her company into a Fortune 500, or one of the largest revenue-generating U.S. companies. She also aspires to have helped 50 kids with their own businesses by age 30.
In addition to entrepreneurship and pageants, Valadez has broadened her reach through participating in the Cricket Wireless campaign, which lets "real-life users" share their experiences.
"I jumped on (the opportunity), and I was extremely fortunate to have worked with the Cricket team because they were very welcoming, very sweet, very awesome," Valadez said.
The commercial, which launched in Wichita in May, runs on all channels and has been featured on radio and social media, Valadez said.
"They had the same idea, like, 'let's really bring as much exposure as we can to your mission and expose you as an entrepreneur,'" Valadez said.
Valadez said she never could have imagined filming with Cricket. She encourages other Latinos trying to break into challenging fields to seize any chance they can. 
"Any opportunity that comes about, you should just take it," Valadez said.
Leave a Comment
About the Contributor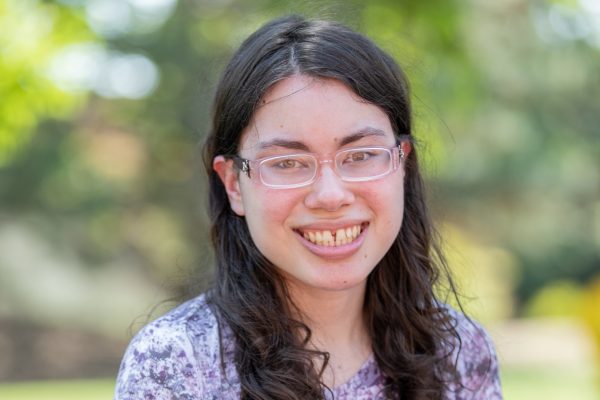 Courtney Brown, Investigative News Editor
Courtney Brown is the investigative news editor for The Sunflower. Brown previously worked as a reporter and assistant news editor.