Men's basketball to play University of Kansas in regular season for first time in 30 years
For the first time in three decades, the Shockers will take on the Jayhawks in the regular season on Dec. 30 at the T-Mobile Center in Kansas City.
The programs have yet to finalize the details of this contract. It is unclear if this is a one-off game or part of a series.
The last time these two teams faced each other was in 2015 in the Sweet Sixteen. No. 7 Wichita State stunned No. 2 Kansas 78-65 in Omaha, Nebraska.
Before that, they met in Lawrence where Wichita State took the loss in January 1993.
Presale tickets will be available June 20-22 only to season tickets holders for the 2023-24 season.
Future men's basketball matchups as announced by the program:
Myrtle Beach Invitational on Nov. 16-19; The field consists of the College of Charleston, Furman University, Liberty University, University of Vermont, Saint Louis University, University of Wyoming and Coastal Carolina University.
Home-and-home series with Depaul in the 2024-25 and 2025-26 seasons.
Wichita State is also head to Greece in August for a 10-day exhibition tour. The NCAA permits one international tour every four years.
The Shockers are expected to play three games against to-be-announced international opponents, while touring Thessaloniki, Athens, Kalambaka and Corinth.
This story has been updated from its original version.
Leave a Comment
About the Writer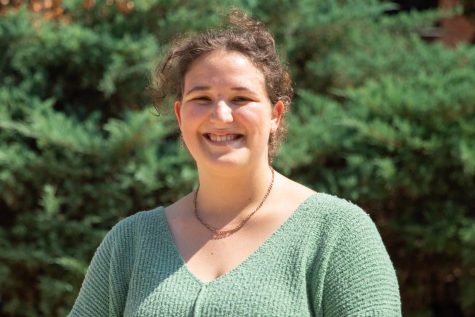 Trinity Ramm, Managing Editor
Trinity Ramm is the managing editor and former sports editor for The Sunflower. This is her second year on staff. Ramm is a senior English Lit major and...