'A part of all of our lives': Artist Halsey Burgund uses alternate universe to demonstrate power of AI
Artist Halsey Burgund offered a glimpse into a world where artificial intelligence (AI) and creativity mold the future of art. Burgund's Thursday night program at the Ulrich Museum of Art accompanied his latest work: a short film, titled "In Event of Moon Disaster."
The film presents a false reality where the Apollo 11 landing did not succeed and the astronauts died on the moon. Burgund and his team used AI to edit former president Richard Nixon's resignation speech into an announcement of the moon landing's failure.
"We thought that if we were able to take a real speech that was written but never delivered, we could sort of use this (technology) as a bridge into an alternative universe," Burgund said.
Burgund's piece aims to demonstrate the power of AI and foreshadow implications for art and reality as the technology evolves. 
"And (the film) would be an exciting way for us as artists to … get people to think in different ways about how one event could change the whole world, but also act as a bit of a warning about what this new technology can do," Burgund said.
Understanding the way AI works and learning to spot it will be crucial for the public as it becomes more prevalent and less detectable, according to Burgund.
"It's going to be a part of all of our lives," Burgund said. "The only way that society can sort of figure out how to use it positively is to get an understanding of what it can do."
During the program, Burgund shared the process behind "In Event of Moon Disaster" and described multiple other projects by him and other artists that demonstrate the power of AI and its possible uses in the near future.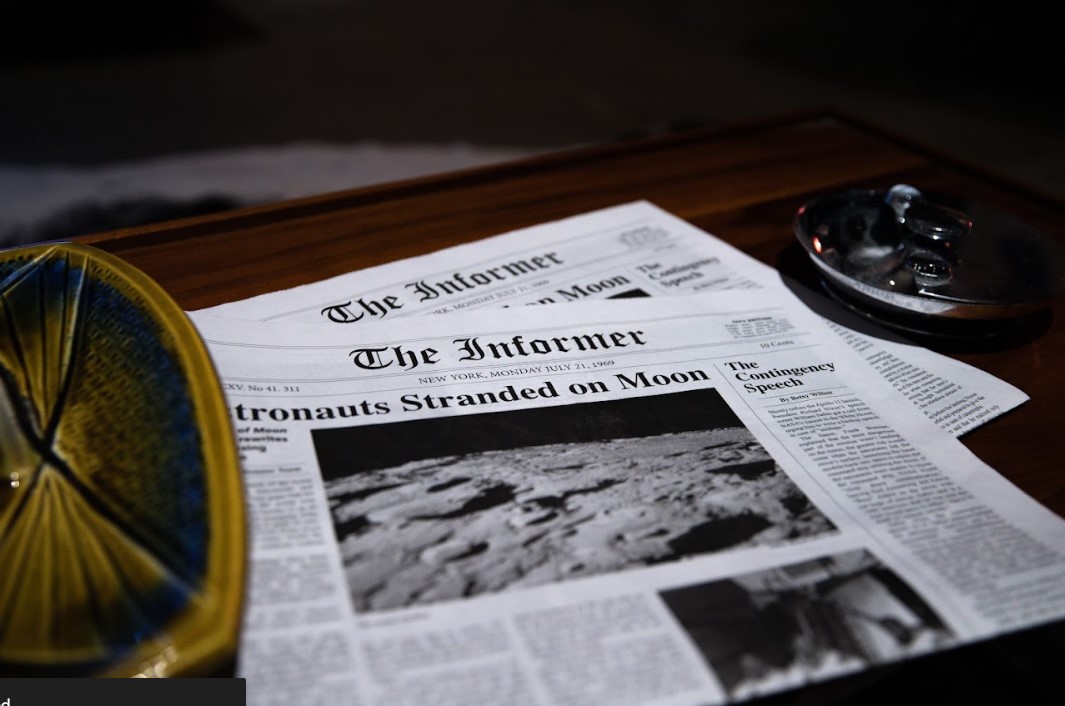 One project Burgund is currently working on is consensually recording a person's face and using AI to make it appear as if they are expressing opinions not in line with their personal beliefs. 
"We can create an awareness campaign of sorts that … encourages people to think about all the videos they see online, all the material that comes flashing through their social media feeds with a little more skepticism," Burgund said. 
While Burgund believes in learning to live alongside AI instead of shunning it, he acknowledges the inevitable challenges artists will face as art and AI continue to mesh. 
Burgund offered insight into how some artists may feel when confronted with AI.
"'(Some artists might think) if I work with a machine … I'm somehow maybe ceding some control, maybe I am admitting that they can be creative and maybe that means that I am less important in this hierarchy of creativity,'" Burgund explained.
Burgund's program occurs during a time of popular debate about how society should use AI. Recent discussions about how artists should be compensated — if their work is collected by data models—  and the ethics of using ChatGPT in academia have circulated.
Burgund urged the public to think critically and be skeptical as AI continues to dominate screens.
Leave a Comment
About the Contributors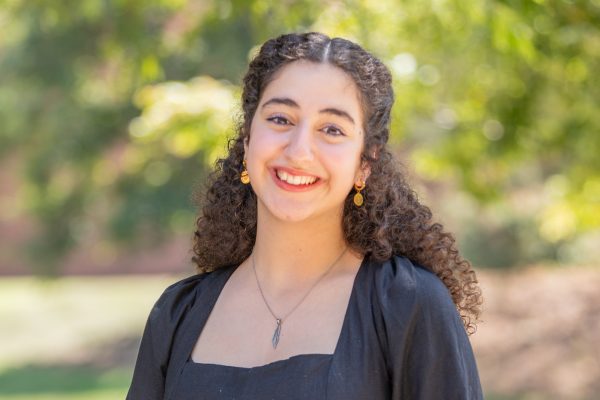 Salsabila Attaria, Arts and Culture Editor
Salsabila Attaria is the arts and culture editor for The Sunflower. Attaria is a health science major.  She previously worked as a reporter and assistant...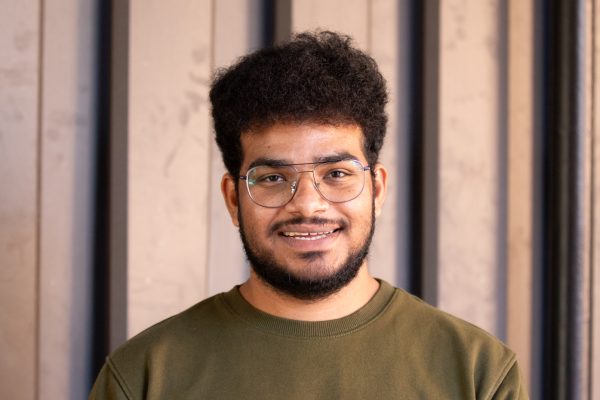 Nithin Reddy Nagapur, Photographer
Nithin Reddy Nagapur is a third-year photographer for The Sunflower.