'Person first, player second': Baseball head coach hopes to cultivate relationships with baseball players, community
New head baseball coach Brian Green said the Wichita State program has strong talent — if he can keep more than 30 players out of the transfer portal.
"It's Wichita State. It's history. It's the facility. It's an opportunity to build, grow," Green said. "This is an opportunity for my family to come to a program that's good and ready to go, if I can keep those darn 30 guys out of the portal."
Following the departure of former head coach Loren Hibbs, most of the baseball team's players entered the transfer portal, around 20 at the time. WSU Athletics announced the decision to cut Hibbs on May 30; Green was tapped as coach less than a week later.
Green was officially introduced as the new head baseball coach at a press conference on June 7. The Temecula, California, native has more than 25 years of coaching experience, and has spent nine years as a head coach.
Kevin Saal, Wichita State Director of Athletics, said Green has excelled as a head coach from many standpoints. He spent the past four seasons head coaching in Washington State.
Green's first season at Washington was cut short due to COVID-19. During his next three seasons there, he led the team to an 82-69 record. After leading the Cougars to a winning season in 2021, Green's contract was renewed until 2026.
"(He's a) tenacious competitor," Saal said. "He's an outstanding offensive mind. He is a developer of talent, coaching over 50 players with MLB service time. He's a genuine relationship builder, and you're going to get that sense very quickly."
Green was also the head coach for New Mexico State for five seasons, where according to Saal, Green led the program into "one of the biggest turnarounds in college baseball history" with the Aggies going to the NCAA tournament two years in a row, making the regional in 2018.
Green said his "first and foremost responsibility" is keeping the players in this program. Green acknowledged that change is hard, and he said he has been reaching out to players.
"I've been on the phone with almost every player," Green said. "I've texted or communicated with every player. I haven't slept in three days … We're talking about an opportunity or a necessity to have to create a trusting relationship to the players I didn't recruit."
Green said he has striven to be authentic, holding Zoom presentations with players, recruits and parents.
"It wasn't a sales pitch. It was 'This is who we are, this is who we want to be, and this is where we want to go,'" Green said.
Where Green wants to go is the College World Series, something he said he has gotten close to as a coach. He recognized the support the Wichita State community will provide.
"There's an administration and a presidential cabinet that is ready to support," Green said. "There's a community that's loud, and they're going to be in your face, and they're going to expect a lot."
Green said he also is responsible for ensuring the athletes conduct themselves professionally as well.
"It's not just baseball — it's a person first, player second," Green said. "My goal is … when cameras are put in front of their face, they talk and act like pros because pro scouts may be listening in the future, employers are watching, and that's how you can find a way to be successful in life."
Green also plans to develop trust with the recruiting class.
"Those are the players that wanted to come here and family that wanted to come here — to get them to come here and earn their trust, so I can coach them and we can have the opportunity to coach them," Green said.
Green said there have been interviews and evaluations of the current baseball staff. He said he plans to be in the middle with the hitting in the infield, playing to his strength. He hopes to hire three position players and two "pitching type" coaches.
"If there's not a system in place of coaching and teaching, we've got an opportunity to maybe get the kids off kilter a little bit," Green said. "We've got to be streamlined."
Green said he hopes to inspire the community. According to Saal, the New Mexico State baseball team achieved over 6000 hours of community service in five years under Green.
"I think that if our kids are out in the community, being good citizens, being good people, and if the community sees that we are out there trying to earn their support, I think we'll get it back," Green said.
While Green recognizes he is not an expert in the region, he said he plans to speak with previous coaches and "the legends of people who have won here" to better understand Wichita State's needs for the coaching staff.
"I'm not a Shocker … but I'm blue collar. I'm tough. I'm excited. I'm passionate, and most importantly, I recognize the absolute privilege that it is to now be a member of this team," Green said. "I'm asking for support in the sense that I will earn it every day."
According to Saal, Green teared up when he saw the entryway mural and walked onto the baseball field.
"I teared up when I saw Brent today on the field, because he had a little tear and he knew what a big moment it was for me," Green said. "And I respected and appreciated that so much, that it just moved me, and that's what being a part of a historic program is all about."
Leave a Comment
About the Contributor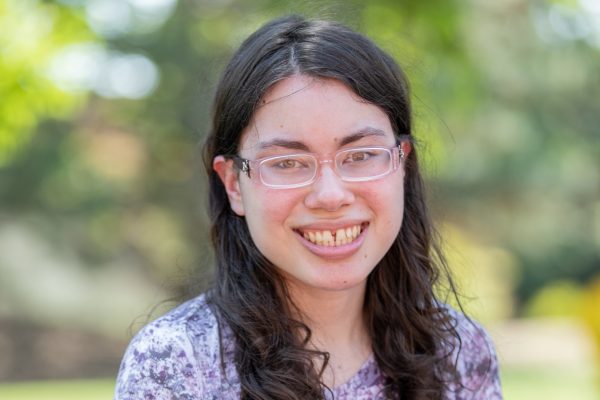 Courtney Brown, Investigative News Editor
Courtney Brown is the investigative news editor for The Sunflower. Brown previously worked as a reporter and assistant news editor.