Ulrich director leaves WSU for Wichita Art Museum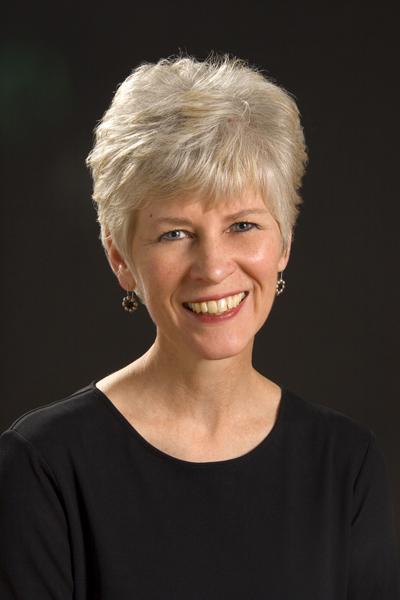 Wichita State Ulrich Museum Director Patricia McDonnell is leaving campus, but she's not going far.
She recently accepted the executive director position with the Wichita Art Museum (WAM). McDonnell begins working part-time at the Ulrich and the museum on August 20 before she moves to full-time at the museum September 17, two days after the Ulrich reopens following the finish of its extensive renovation. 
"In art museums, for professional advancement, one moves," she said. "This is a professional step forward and yet I get to stay in Wichita. I get to stay in town and retain my relationship with all those people and it's just thrilling." It's a wonderful alignment for me personally and for that institution."
McDonnell said her art academic expertise is in early American modernism. She earned a master's and doctorate degrees in art history from Brown University in Providence, R.I., after earning a degree in German from Mills College in Oakland, Calif.
McDonnell said the WAM collection's strength is, broadly speaking, early American modernism.
Her move comes after making some changes at the Ulrich she's proud of.
"We increased attendance over 200 percent. We tripled public programming and that was a key aspect to the dynamism and therefore the attendance increase," she said. "That's not always easily done. We are completing a total renovation of the interior of the building."
Included in that renovation is state-of-the-art climate control, McDonnell said.
Another accomplishment is getting the Miró mural, which has graced the south façade of the museum since the 1970s, refurbished. McDonnell said $1.8 million of the $3 million conservation has been raised during the past year and a half. In April, the Ulrich received $250,000 in grants from the National Endowment for the Arts and the Institute for Museum and Library Service. Both are in Washington D.C. and increases the Ulrich's pursuit of more grants.
With almost all that behind her, it's difficult to leave after being director for more than five years.
"It's never an easy decision. It's very bittersweet. I have mixed emotions about this because I absolutely adore the staff here," McDonnell said. "The good news for the university is they have a well-placed WSU champion on the river."
She said the Ulrich and WAM have collaborated on events and ideas and expects that to continue, something Rodney Miller, Director of the Fine Arts department, looks forward to.
"I'm ecstatic that I get to retain her as a colleague," he said. "There will be a stronger bond between the Wichita Art Museum and Wichita State than there has been in the past."
McDonnell said she expects the whole community to benefit and wants WAM to become better known regionally and on a national basis.
"The core mission connects art and one's community for a richer quality of life," she said. "One of the best parts of my job is I get to see people encounters with art. It touches us in all sorts of ways."
She said this could be going on vacation and visiting a museum with a relative or taking a grandmother to an exhibit on Mother's Day. One idea used was having the "Complaints Choir" perform. The choir collected its lyrics from people around Wichita who did not like something and "complained" about it.
McDonnell said part of her job is to attract people to museums.
"How do you reach out to people who don't have the habit of museum going? If you are able to develop activities, programming that is cool, imaginative, gosh that sounds interesting, you have a better chance of getting them in the door," she said. "If you have welcoming, acceptable place, they'll come back."
Interim Provost Keith Pickus said a search committee will be formed to find a replacement for McDonnell, which won't be easy.
"Any time you lose a talented leader, it's a challenge for the university," he said. "She's provided excellent leadership for five and half years."