Friends mourn loss of murdered student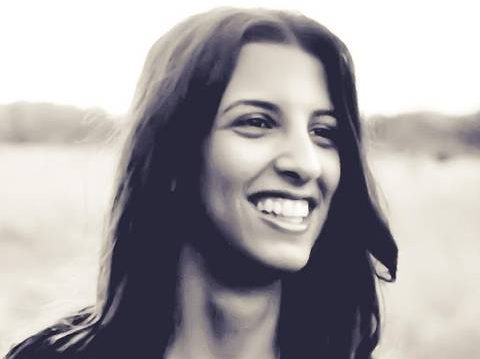 Sara Vora saw Rowena Irani as a sister.
Irani, a Wichita State psychology major and student involvement ambassador, was shot in the head at her home Monday. She died in the hospital the next day.
"I was Snapchatting her before it happened," Vora said. "She was Snapchatting me (pictures of) her dogs.
"She didn't reply back, but I didn't think anything of it. I guess whatever had happened, happened after that."
Irani's ex-boyfriend has been arrested in connection to the homicide.
"I was shocked. I was distraught. I was confused," Vora said after learning of her friend's death. "I didn't know what to think of it. I didn't want to believe it."
Teresa Schneider, whose daughter, Savannah, became close friends with Irani, described a scene of heartache Saturday at Irani's memorial service.
"There was not a dry eye in the house. Everybody was crying," Schneider said.
A friend of Irani's planned on singing The Band Perry's "If I Die Young," but "Couldn't make it through the first verse," Savannah Schneider said.
Savannah's earliest memory of Irani was the warm, smiling face that greeted her when she went to Disability Services at Grace Wilkie Hall for the first time.
"She would always escort me to classes with the golf cart. She'd go, 'These people are so slow, I'm gonna go around them – hang on!'" she recalled with laughter.
"She impacted so many lives. We became very close friends in such a short amount of time," she said.
"If she was having a bad day, she'd never show it. She still smiled," Savannah said.
Grady Landrum, who was Irani's supervisor when she worked for Disability Services, saw a lot of potential in Irani that was cut short.
"I think over this past year she had finally started planning where her future was gonna take her," said Landrum.
"To have that stopped is a very tragic thing."
Irani had started working at the Wichita Children's Home this year. "She loved the kids there," Vora said.
"I don't want her to be just a face you see in the news. (She was someone) who had a future to look forward to," Vora said.
Vora, who met Irani when she began working at Disability Services, says they instantly bonded.
"She was older than me, so she would always give me advice," Vora said. "She took care of me."
When Rowena Irani was ten years old, she and her family left Pakistan and moved to the United States.
"My family wanted a better life for us," Savannah Schneider recalls Irani telling her.
Irani was also a Student Involvement ambassador. The Student Involvement office issued a statement on her passing.
"It is with heavy hearts that Student Involvement mourns the loss of Rowena Irani, a vibrant, enthusiastic and passionate member of the SI family. We were fortunate to get to know Rowena through her contributions as a Student Involvement Ambassador and through her energetic presence in our office. Our hearts and our thoughts are with Rowena's family during this difficult time."
The administration has yet to release a university-wide statement. Upon the request of The Sunflower, vice president of strategic communications for the president's executive team Lou Heldman said, regarding Irani's death, "The University administration shares and supports the sentiments in the statement posted by Student Involvement."
About the Contributor
Jenna Farhat, News Editor
Jenna Farhat is the News Editor of The Sunflower.

Farhat is a junior majoring in creative writing. After graduating, she plans to pursue a career in...