Bullock: These Christmas comedies never get old
Although many of us have been watching Christmas movies since before Thanksgiving (guilty), Christmas season is officially in full swing and it is finally socially acceptable to break out all of your favorite Christmas classics.
Everyone has his or her favorite seasonal film. From the classic "A Christmas Story" to modern day favorite "Elf," the variety of theatrical treats we have to choose from is extensive.
"A Christmas Story" was released in 1983, and ever since it has been an American favorite. Ralph Parker, an adult character, narrates the film and reminisces about Christmas when he was 9 years old.
The only present he wanted in the world that year was a Red Ryder Carbine Action 200-shot Range model BB gun, with "this thing which tells time" (a sundial), and he makes it his mission to convince the world it is the perfect gift.
Along the way he runs into opposition from many characters, especially his mother, who tells him "you'll shoot your eye out." It makes for quite an amusing tale.
From his contest-obsessed father winning "a major award," and that prize becoming the bane of his mother's existence, to his friend's tongue getting stuck to a flagpole, the Christmas of 1940 was a memorable one for Ralphie Parker.
There's a reason this flick is a fan favorite during the holidays: everyone can relate to it. "A Christmas Story" is a nostalgic, hilarious and simple story that will surely make the whole family laugh.
Twenty years after "A Christmas Story" was released, a new Christmas comedy warmed the hearts of people all over. In 2003, "Elf" premiered in theatres and ever since it has been a cherished tradition in households all over.
"Elf" is arguably the most hilarious, light-hearted Christmas movie of all time. The story follows good-hearted, childlike Buddy the elf in his search to find his real dad.
As an orphaned baby, Buddy crawled into Santa's bag of toys and was taken to the North Pole and raised by elves.
Thirty years later, the 6-foot-3-inch Buddy is told he is not actually an elf and came from a far away place called New York City.
Naïve Buddy sets out on an amusing adventure that makes this Christmas story go down in history.
The banter between Buddy and his naughty-listed dad and other characters make for some of the most classic movie lines ever.
From his words like "cotton-headed ninny muggins" to calling out a fake toy store Santa, Buddy's escapades have landed him in the hearts of millions. No matter how old you are, these two tales of Christmas will bring nothing but joy and cheer to you this holiday.
Leave a Comment
About the Writer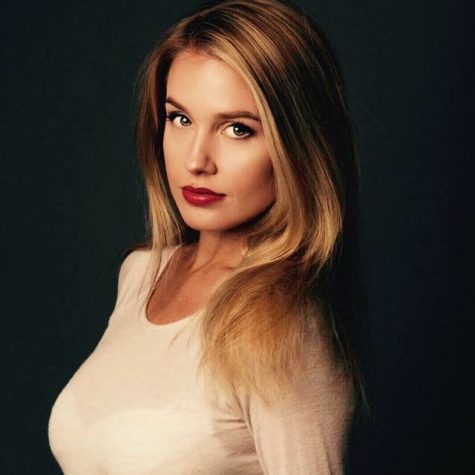 Alex Bullock, Former reporter
Alex Bullock was a reporter for The Sunflower. She was an integrated-marketing major at Wichita State. Bullock grew up in Wichita and has been a Shocker...