Ulrich targets end of summer for new campus art signs
Wichita State began adding tall black and yellow direction signs, known as "wayfinding" signs, around the main campus in 2015 to create a sense of continuity and help students and others find their destinations.
The project is now finished and there had been talk around campus that a new project would be in effect to refurbish or recreate the short green signs that describe each sculpture and statue.
Gardner Design of Wichita produced the signs, which have helped people roaming around campus, but WSU has decided to put the Ulrich Museum of Art in charge of controlling the new signs regarding the outdoor art.
"We have an outdoor sculpture committee who meet three times a year," Museum director Bob Workman said. "The idea came up that they could potentially be put into the vocabulary of the new graphic IDs that Bill Gardner's company is doing."
Essentially, the museum will work with Gardner Design to recreate the art signs, but the museum's sculpture committee gives the final approval.
"We feel like this is a more time-tested system that we've using, so we're in the process of replacing them, but they're going to look a lot like the ones we currently got," Workman said.
"We'd like to have it done by the end of the summer. We have 76 of them," Workman said. "It's not just us that's involved. It involves (the) Physical Plant."
It's going to take a team effort and the multiple teams involved understand there's a large, revered art collection at WSU so they'd like to get started soon.
"Some of them have been knocked over by mowing equipment or even just accidents of people walking around campus and have to be reset so we're certainly working towards a goal of next semester to have them all done," Workman said.
Sandra Denneler is WSU's art director and strategic communications person. She was unaware of the project, so it may be the museum is directing of this project with help from Gardner.
"I bet the Ulrich is probably more in charge of that particular signage, because we don't have anything I know of that identifies with the sculptures," Denneler said. "Well this is fascinating and now I'm curious and I want to know."
Gardner confirmed that Workman would lead the project and the museum committee can contribute to what it might look like.
"Wayfinding and sculpture are two different things, kind of like dogs and trees," Bill Gardner, head of Gardner Design, said.
"There is tremendous value to building continuity in signage those (wayfinding) signs are almost sculptural in themselves and you want to be highly respectful of the different types of sculpture on the campus so you probably want to keep your signage a little bit more subdued so that you don't have something that's competitive signage wise," he said.
View Comments(1)
About the Contributors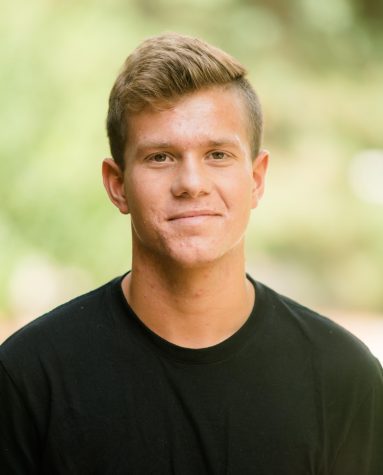 Nick Beach, Former reporter
Nick Beach served as a reporter for The Sunflower. Beach served as a sports reporter and columnist, as well as a movie critic. Beach is from the coastal...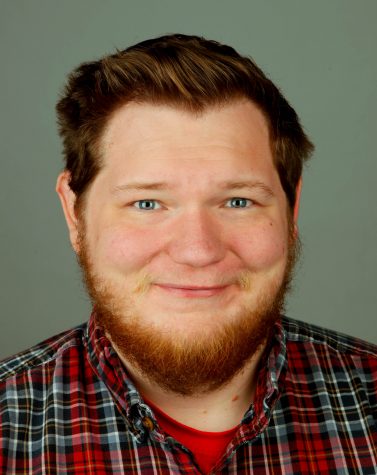 Brian Hayes, Former Photo Editor
Brian is the photo editor at The Sunflower. Hayes is a junior majoring in mass communication with an emphasis in journalism. He is from Wichita. Hayes enjoys...