SGA takes stand against YMCA partnership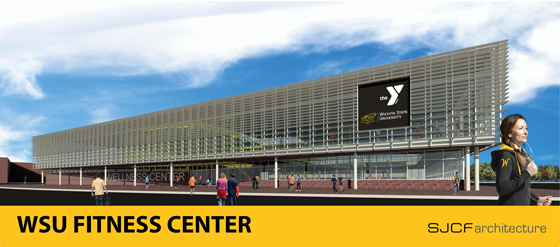 The Student Government Association voted against supporting WSU's venture to bring a YMCA and updated wellness facility to Innovation Campus after heated debate Wednesday night.
By a vote of 7-26 with two senators abstaining, the Student Senate rejected a resolution favoring the construction of a 60,000-square-foot facility that would be paid for by a $7.75 per credit hour student fee.
During debate, Senator Kyler Sanders voiced his opposition to the partnership.
"We're seeing extreme budget cuts to our academics — the most important part of college, and we don't need to be taking this money and placing it into a gym," Sanders said. "Yes we need a daycare, yes we need a wellness facility, but we need to focus on the main point of college."
A number of WSU community members also voiced their concerns during the public forum segment of the meeting. Dr. John Dreifort felt compelled to speak out in front of SGA for the first time in his 47 years on campus.
"I've got a vested interest in seeing this university excel, and I think what we're doing with this particular project is not going to enhance the university at all," Dreifort said.
Others such as Senator Ryan Siebuhr felt opposing the partnership would be a missed opportunity.
"It's such a good idea to add on to the Innovation Campus," Siebuhr said. "Why are we trying to hold ourselves back when the next step is right there for us to take advantage of?"
After the decision, Siebuhr was disappointed that the resolution failed to gain the support needed to pass.
"Honestly I'm disheartened and confused," Siebuhr said, "I wish we would have tabled the resolution to a later date when we have more information, but if this is what the majority of students want, they come first."
Senator Sanders saw merit in the proposal, but was glad to see SGA vote against pursuing the new facility.
"There were some genuinely good ideas in the resolution, but given our current financial situation, it didn't fall at the right time," Sanders said.
Student Body President Joseph Shepard was impressed by the passionate debate over the course of two meetings, and recognized that SGA was forced into quick action based on limited knowledge and involvement.
"We were in a unique situation given two weeks to figure out the logistics of everything and how students really feel regarding the issue," Shepard said.
Ultimately, University President John Bardo will decide whether or not to go before the Kansas Board of Regents for funding, but Shepard anticipates the university administration to adhere to SGA's decision as opposed to instating a student fee and moving forward with the project.
"When asked by a senator last week, Dr. Tomblin (Vice President for Research and Technology Transfer) said that if we don't approve this, it won't move forward," Shepard said. "We would expect the university to respect the students' voice."
View Comments (3)
About the Contributor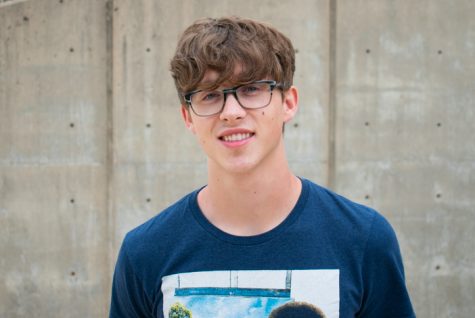 Matthew Kelly, Former Editor in Chief
Matthew Kelly is a former editor-in-chief and managing editor for The Sunflower. Kelly graduated in 2020 with a bachelor's degree in political science...