Beach: Have the Shockers played their final game in the MVC?
Relax. Wichita State has officially secured its automatic bid to the NCAA Tournament with Sunday's victory over Illinois State in the Missouri Valley Conference championship game.
The Shockers are headed to their sixth straight NCAA Tournament but this is only their second automatic bid in that span. The other came in 2014 when WSU finished the regular season undefeated.
This is the second consecutive season in which WSU was on the bubble until the last end of the season due to their lack of quality wins and lack of quality opponents.
The MVC has been weak in recent years, and some could argue it's because of the reshuffling of the conferences which included the departure of Creighton to the Big East.
The system is flawed, sure, but the university has voiced their hope to move to stronger conference dating back to mid-2016 and nothing came to fruition.
The Wichita Eagle's Paul Suellentrop has reported the upper levels of the American Athletic Conference are looking at Wichita State's potential to join the conference.
The plan is to create a basketball only expansion focusing on high profile mid majors such as Wichita State, Dayton and VCU, according to the article.
Dayton and VCU currently reside in the Atlantic 10, a conference that typically dominates the ranks of the mid-majors and earns anywhere from three to six Tournament bids.
However, this year even the Atlantic 10 is down, with Dayton and VCU likely headed to the Tournament and Rhode Island sitting on the bubble.
Suellentrop says it is far from a done deal, but it continues to be a serious topic of discussion at AAC conference meanings. The benefit of moving to the AAC differs from sport to sport as WSU would be joining in all sports, but basketball is the moneymaker and will be the focus of the university's potential move.
Joining the AAC would solve serious at-large problems for the Shockers.
Assume Dayton and VCU both also join. The conference would then have WSU, Dayton, VCU, Cincinnati, SMU, UCONN and Temple.
In the average basketball season, at least four of these teams will be competitive. The conference would then have 14 teams.
As long as WSU takes care of business in the games they're supposed to win, there is no at-large conversation. They'd be in.
The eye test will likely never be enough for the committee. With that said, it's time for a change.
Leave a Comment
About the Writer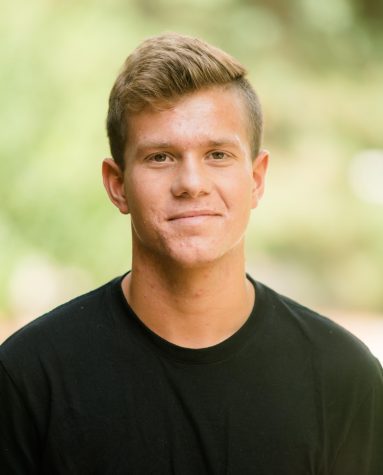 Nick Beach, Former reporter
Nick Beach served as a reporter for The Sunflower. Beach served as a sports reporter and columnist, as well as a movie critic. Beach is from the coastal...