Cash and advance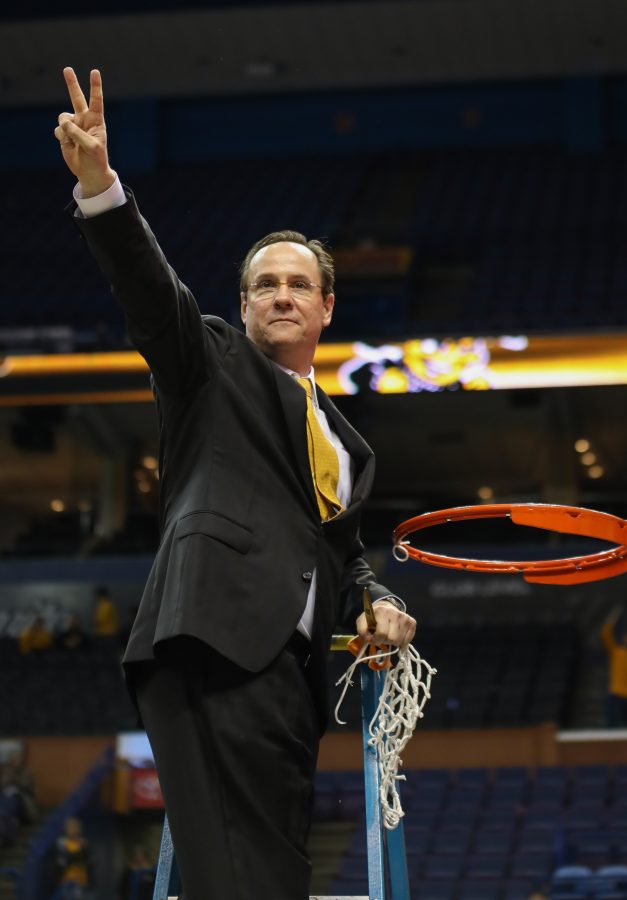 Wichita State is giving head men's basketball coach Gregg Marshall a $25,000 he would have earned had he won Missouri Valley Coach of the Year, though he finished second in voting.
Illinois State's Dan Muller finished six votes ahead of Marshall, but WSU Athletic Director Darron Boatright said he "couldn't imagine not taking this opportunity to recognize the job Gregg has done this year."
The bonus is paid by private funds, and is not contractually obligated to be paid unless Marshall wins the award.
Marshall earned an $18,000 bonus for tying Illinois State as regular-season champions of the Missouri Valley Conference. He won another $18,000 for winning the conference tournament on Saturday.
If WSU finishes with a winning conference record, Marshall is paid an additional $20,000 bonus. The Shockers finished 17-1 in the Valley this season. He's also presented with a $35,000 for a regular season record of 20 or more wins, which Marshall has done each of the last eight seasons.
Altogether, Marshall has pulled in $116,000 in added bonuses this season. Still, he has more to gain should the Shockers see success in the NCAA Tournament.
Marshall will pull in $36,000 for each NCAA Tournament game the Shockers play in. With the automatic bid into the tournament as winners of the MVC tournament, Marshall is guaranteed that at least once.
If WSU were to make the Sweet 16, Marshall would receive an additional $60,000. He would get a bonus of $100,000 if the Shockers were to make it to the tournament's Final Four, and should he lead them to a National Championship, he would make an extra $200,000.
His incentive payments are on par with other elite programs. Kansas coach Bill Self earns an additional $200,000 for winning the NCAA Championship and $150,000 if the Jayhawks make the Final Four.
Wichita State's Intercollegiate Athletic Association renewed Marshall's contract in April 2015, extending his contract through 2021. He's paid a salary of $3 million per year, increasing to $3.5 million after 2018.
About the Writer
Evan Pflugradt, Sports Editor
Evan Pflugradt is the former Sports Editor of The Sunflower.

Pflugradt past served as the publication's Editor in Chief, Opinion Editor and a reporter....