Associate VP of Student Affairs Christine Schneikart-Luebbe resigns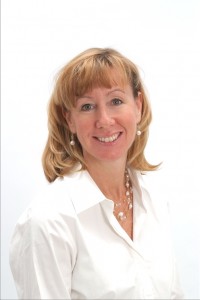 ---
Student government advisor and Associate Vice President of Student Affairs Christine Schneikart-Luebbe has resigned from her position, effective immediately.
Her resignation came two days following the student senate's vote of no confidence in President John Baro, during which she was out of town attending a national student affairs conference. She resigned one day following her return to campus.
She had been with the university for 23 years.
Schneikart-Luebbe's resignation came just over a week following the resignation of Eric Maki, director of campus recreation. Maki's departure was announced just one day following student senate's vote to oppose the building of a YMCA on Innovation Campus.
"There's a lot going on on campus right now," Teri Hall, vice president of student affairs, said last week.
"What we're doing as an institution is in line with our strategic plan and our mission vision and goals," Hall said. "And if people don't like those… you have to make a decision as a person — do I want to be there?
"Chances are that the direction it's going in [is] not going to change.
"It's not uncommon when a new leader starts or an organization starts making changes, some people choose to leave," Hall said.
Last October, Schneikart-Luebbe took a 30-day leave for undisclosed reasons.
Student Body President Joseph Shepard said at the time that he couldn't see Schneikart-Luebbe taking a leave "unless there was something pressing going on."
Shepard also expressed concerns over what he perceived as the mistreatment of Schneikart-Luebbe by other administrators.
"I've seen her be bullied. I've seen her not have a seat at the table where she should," Shepard said at the time.
"I think that Christine was put in this position to fail — to give the administration a reason to let her go."
Ashwin Govindarajan, treasurer for student government, said he was told that Schneikart-Luebbe "wanted a break from the university" and that she wanted to spend more time with family.
Hall will serve as interim advisor to student government.
SGA has seen a total of five different advisors over the past two years, including Hall.
Wade Robinson served as student government advisor during his time as vice president for student affairs before his contract was terminated. Eric Sexton, then-athletic director, took over the position of vice president of student affairs.
With this role, Sexton served as advisor for student government until he was removed at Shepard's request in November of 2015.
Marche Fleming-Randle replaced Sexton until May of 2016 when Schneikart-Luebbe was appointed and served as advisor until her resignation.
Less than a week following Schneikart-Luebbe's resignation, Taben Azad was suspended from his role as Student Body Vice President by Teri Hall.
"It looks completely retaliatory," Shepard said regarding Azad's suspension.
"(Hall) has went public with how she felt about Taben, the many discrepancies that she had in regards to his leadership," Shepard said.
"It's hard for me to believe that (Hall) could be fair," he said.
"Christine was the last advocate that we had."
In a statement provided by Hall, Schneikart-Luebbe said, "I have determined it's time to move on to the next opportunity. I have loved working with students and their families and alongside great people to advance this wonderful university. I've also reached the difficult decision that it's time for me to move on to my next challenge.
"I look forward to taking a little time to spend with my family while determining what my professional chapter will be. I wish the best for Wichita State University and all its great people."
About the Contributor
Jenna Farhat, News Editor
Jenna Farhat is the News Editor of The Sunflower.

Farhat is a junior majoring in creative writing. After graduating, she plans to pursue a career in...