'I don't know anything about that': Kentucky players tout success, shamelessly ignore Wichita State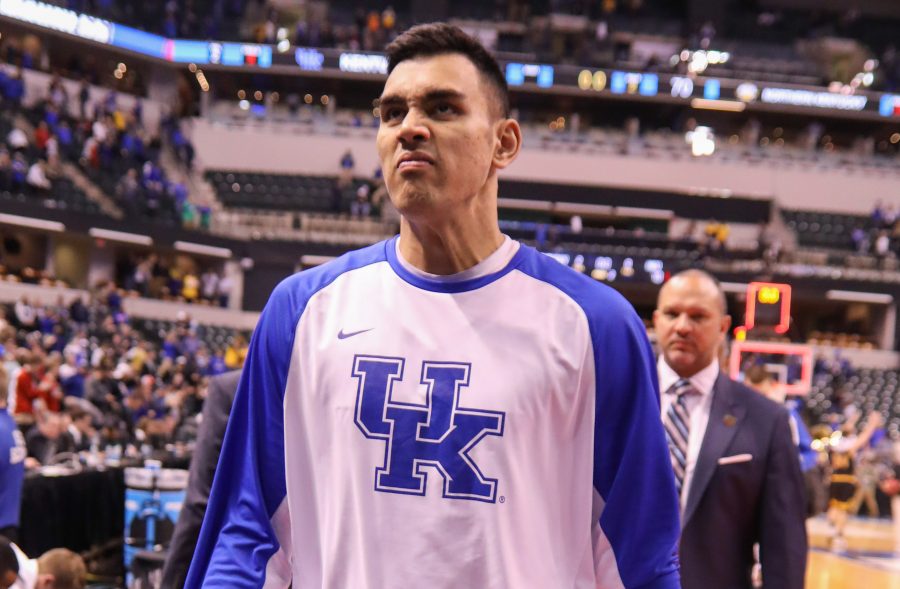 Kentucky guard Isaiah Briscoe doesn't know anything about Wichita State. He hasn't watched a single game, and he can't name any of the Shockers — not even their head coach.
"We don't know anything about them," he said. "I haven't seen anything from them. I don't know anything about that."
Briscoe joined Kentucky in 2015, the year after the No. 8 seed Wildcats ended Wichita State's 35-0 season in the NCAA Tournament.
"I don't know what you're talking about, honestly," Briscoe continued. "That was 2014."
Briscoe discredited the success of the Shockers, who are 31-4 and riding the nation's longest active winning streak at 16 games. Instead, he touted the success of his team's 12-game winning streak.
"I don't know anything about Wichita State," Kentucky freshman De'Aaron Fox said.
Only Kentucky seniors remembered the Shockers.
"They were a crazy talented team," Kentucky senior Derek Willis said. "They had a really nice team and their coach really coached them well. Everything they did was so good."
In the other locker room, Wichita State watched as Kentucky pushed their transition offense on No. 15 seed Northern Kentucky. Wichita State juniors Daishon Smith and Zach Brown analyzed their transition and ball movement, and how they would slow them down.
Brown said he's watched Kentucky a lot this season.
"A whole lot," he said. "I know everybody has watched a whole lot of Kentucky. If you're a basketball fan, you're going to watch Kentucky."
Brown said he and his teammates are pretty familiar with the Wildcats' style of play.
Wichita State is seeking to avenge the memorable loss Kentucky pegged them with a season ago. This year, the Shockers' aren't a one-seed. They're without key playmakers like Fred VanVleet, Ron Baker and Cleanthony Early whose leadership led the 2014 matchup down to a final possession and a clean shot that didn't fall.
"We've got guys that really play together and love each other — that's helped us out the whole year," Brown said. 
Willis remembered the fight all the way down to the final possession. He said any other day, Wichita State might have hit the shot to win and put this whole storyline to rest.
"I think that's probably going to be a little story — it'll give them some momentum and added motivation," Willis said. 
About the Contributors
Evan Pflugradt, Sports Editor
Evan Pflugradt is the former Sports Editor of The Sunflower.

Pflugradt past served as the publication's Editor in Chief, Opinion Editor and a reporter....
Matt Crow, Former Sports Editor
Matt Crow is the Sports Editor for The Sunflower. Crow is a senior at Wichita State majoring in communications with an emphasis is electronic media. He...