With conference realignment pending, Wichita State waits on final word for AAC
"I don't believe the people talking have all the accurate information."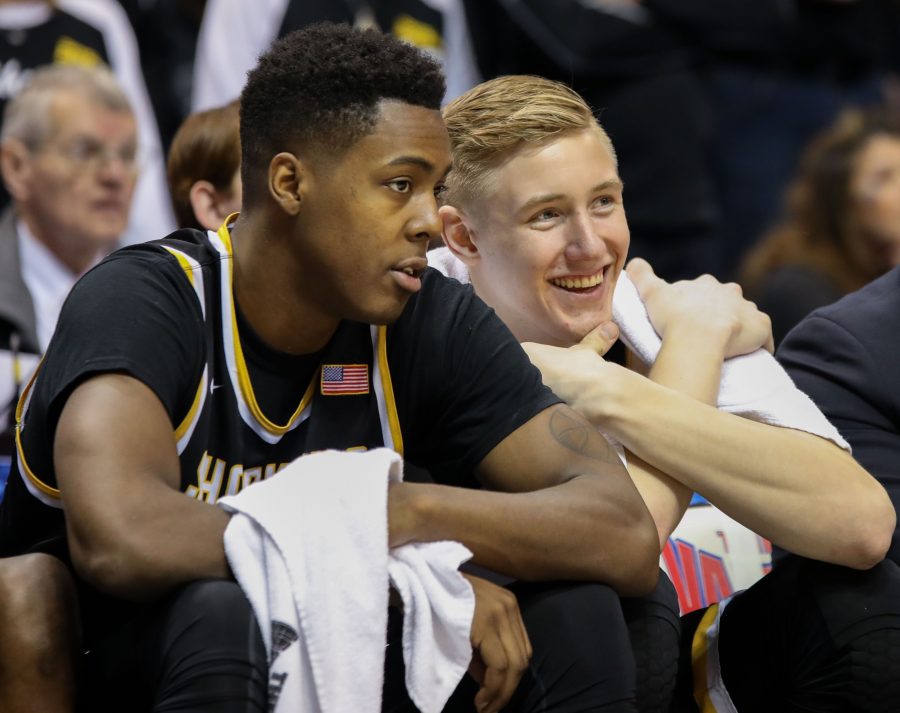 There's no news to report on Wichita State leaving for the American Athletic Conference — yet.
It's too early to confirm any reports, Wichita State Athletic Director Darron Boatright said Tuesday.
Wichita news outlets cited anonymous sources confirming the leave early Tuesday evening. While the move from the Missouri Valley Conference is considered by many national and local sources as pending, Boatright said any confirmation isn't available yet.
"The basis of this report is not accurate," Boatright said. "I can't control an anonymous source's inaccurate statement."
In a flash fire of social media reports, no major news outlet has named an official source. The reason of the flash of social media reports, Boatright said, is because of large assemblies of coaches, like conference tournaments and the Final Four this past weekend. Rumors like conference realignment are popular topics discussed in those circles, but matters of formal business don't find their way into those types of conversation, he said.
"I don't believe the people talking have all the accurate information," Boatright added.
Nine votes from 12 AAC members are required to add the Shockers. Until an offer has been extended, Wichita State has no role in the process — meaning no source from inside Wichita State could confirm the leave to be accurate.
"There has been no invitation offered," Boatright said Tuesday night. "There's nothing the institution can do until an offer is presented."
Jon Rothstein of FanRag Sports said Tuesday, using anonymous sources, that the Missouri Valley Conference will hold an emergency meeting Sunday in St. Louis to discuss the Shockers' departure. Boatright confirmed his knowledge of the rumor, adding that neither he or Wichita State President John Bardo had received invitation to the meeting.
Wichita State has been a member of the MVC since 1945.
"It wouldn't be a genuine response if I said we weren't concerned," MVC commissioner Doug Elgin told Sports Illustrated earlier this month.
The AAC currently has 11 basketball schools; football-only Navy gives the league 12 members for football. Wichita State ended their football program in 1986.
Historically, when one team joins a conference, mini-conference realignments can take place. Connecticut, who is rumored to have an interest in leaving the AAC for the Big East, should be worth monitoring.
The AAC's 11 basketball members are: Central Florida, Cincinnati, Connecticut, East Carolina, Houston, Memphis, Southern Methodist, South Florida, Temple, Tulane and Tulsa.
The AAC's current television deal ends in 2020. Preliminary talks will happen as early as this year. The league's current deal pays teams $1.9 million in media rights per school — nearly one-tenth of the ACC, Pac-12, Big Ten, Sec and Big 12. The addition of Wichita State — who has been to six consecutive NCAA Tournaments and won at least one tournament game in each of the last five seasons, could help sweeten the deal when the contract comes up for new negotiations.
Wichita State remained in the MVC Tuesday, but maybe for not much longer.
About the Writer
Evan Pflugradt, Sports Editor
Evan Pflugradt is the former Sports Editor of The Sunflower.

Pflugradt past served as the publication's Editor in Chief, Opinion Editor and a reporter....