Two killed, two hurt in Oklahoma crash
One Wichita State student and one former student died in a collision with a semi-truck Wednesday morning in Oklahoma.
The crash happened around 1:45 a.m. on the Cimarron Turnpike near Red Rock, Oklahoma, according to a report from the Oklahoma High Patrol.
Sisters Laura, 20, and Leah Ratley, 24, were sitting in the back of a Dodge minivan on their way back from a Panic! At The Disco concert in Tulsa when the van struck a semi-truck stopped on the highway, their father Bob Ratley said in a phone interview. Laura Ratley died at the scene and her sister was transported to a nearby hospital in serious condition.
Brother and sister Ryan, 22, and Rebecca "Becky" Fulcher, 21, were in the front of the van. Becky died on the scene. According to the highway patrol report, Ryan was driving. According to Ryan's Facebook profile, he was in a relationship with Leah.
Laura and Leah Ratley and Becky Fulcher have all been students at WSU. Becky was taking classes at WSU this semester. Leah graduated with a degree in criminal justice from WSU in December and will soon start her job as a sheriff's deputy in the Hutchinson area, her father said.
"Laura loved going to WSU," her father said. He said he had persuaded her to stop going to WSU and take classes at the closer Hutchinson County Community College because he was afraid of her driving on the highway from South Hutchinson to Wichita every day. At WSU, she was a student in the nursing school, and she was taking classes to become an Emergency Medical Technician in Hutch.
Becky Fulcher was a sophomore majoring in communication and was an active member of the Kappa Kappa Gamma sorority.
"The Wichita State University community was saddened Wednesday afternoon to learn of a tragic accident involving people with strong WSU connections," said Teri Hall, vice president of student affairs. "Our thoughts and prayers are with the victims, their families, friends, classmates and teachers."
A statement by WSU said grief counselors will be available this week for any students who would like to visit.
View Comments(1)
About the Writer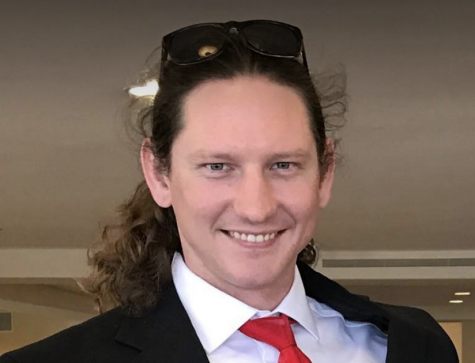 Chance Swaim, Former Editor in Chief
Chance Swaim was the Editor in Chief of The Sunflower from fall 2017 to spring 2018.

Swaim was a graduate student in the English Department working...