Overseas journey sets top distance runner up for success
Until coming to the United States for college, Ugis Jocis spent all of his life living in Latvia.
While he was growing up, Jocis was encouraged by his parents to play sports, but his interests did not align with the typical options.
"The most popular sports are ice hockey and basketball, so usually parents send their kids to play those sports to make money," Jocis said. "With running you're not going to make money."
Before making running his primary focus, Jocis spent nine years training in modern dance. He and his partner spent countless hours practicing their dances. Eventually, Jocis' partner left and he couldn't find a new person to dance with. He turned his attention to soccer, but that endeavor was also short lived.
Jocis comes from a family of runners—his dad was a cross country skier, one of his older brothers was a runner and his mom was a runner—so when it was time to choose which high school to go to, Jocis followed the guidance of his mom and chose to attend a unique school.
"It was a really weird high school," Jocis said. "There were 160 athletes at the high school; no other students, just athletes."
Jocis said the classes were built around the students' practices. Each student would go to two classes and then have practice. After practice, the students would return to their classes and finish the day with another two hour practice.
When he started going to high school and invested more time into his running career, he had a clear vision of what he wanted to achieve.
After training for two years he entered his final year of high school still feeling he had not reached his full potential.
Jocis had a breakout senior year and set several personal records.
His performance put his name on the map and cross country coach Kirk Hunter reached out to Jocis with information about a scholarship to WSU.
After arriving in January 2014, Jocis spent more time training and working to become the fastest runner. In the last year he broke two school records; he ran the the indoor 3,000 meters in 8:07.18 and the distance medley relay, with three teammates, in 9:50.45.
Teammate Joe Harter, a redshirt junior, runs alongside Jocis in practice and meets and said Jocis is always working to become better in every race.
"He's a great distance runner; very competitive, very hardworking and does everything he possibly can to get better," Harter said.
Zack Penrod, a sophomore studying exercise science, said he came in as a freshman and was "scared to run with Ugis because he was a big name."
"Coming in freshman year, you want to be fast as soon as you get here, you want to put your entire life into running," Penrod said. "It's easy to get too focused. From [Jocis] I've learned to relax and let things happen and take it all as it comes."
Leave a Comment
About the Writer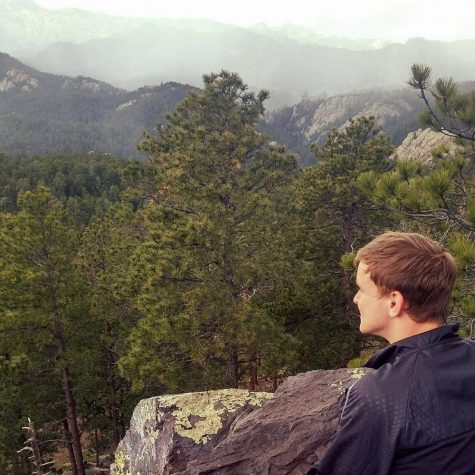 Sam Belsan, Former eporter
Sam Belsan was a reporter for The Sunflower.