Linnabary accepts SGA nomination, no longer with The Sunflower
The Sunflower's Managing Editor Andrew Linnabary accepted the nomination for Public Relations Director of the 60th Session of Wichita State Student Government Association Wednesday.
Linnabary worked at The Sunflower as a reporter in the spring of 2016 and was quickly promoted to managing editor. He covered campus issues, student government, features, and music reviews. Earlier this month, he received third-place honors in the Kansas Collegiate Media Journalist of the Year competition.
The Sunflower had no prior knowledge of Linnabary's application for the position. His involvement with SGA would create a conflict of interest and compromise his positions at both The Sunflower and SGA.
In the Society of Professional Journalists code of ethics, which The Sunflower strives to follow, it says: "Journalists should be free of obligation to any interest other than the public's right to know" and journalists should avoid conflicts of interest, real or perceived. His position with student government would create an undeniable conflict of interest, real and perceived.
For that reason, Linnabary is no longer employed at The Sunflower, effective immediately. The Sunflower wishes him success in all his future endeavors.
WSU student senate will vote next Wednesday on Linnabary's confirmation.
View Comments (4)
About the Writer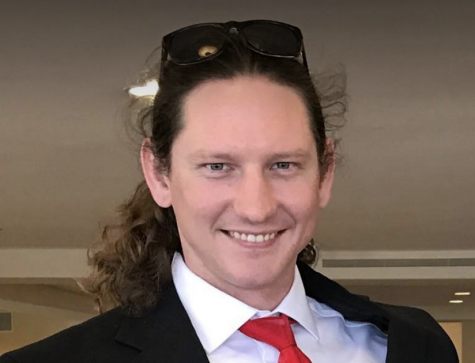 Chance Swaim, Former Editor in Chief
Chance Swaim was the Editor in Chief of The Sunflower from fall 2017 to spring 2018.

Swaim was a graduate student in the English Department working...